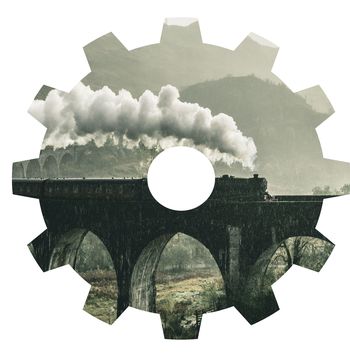 The rail domain has specific challenges in delivering business change particularly in large infrastructure programmes.
A wide and diverse range of stakeholders, complex integration and migration paths and an environment of changing external influences including funding and political pressure all contribute to a potential for increased risk to each programme.
Rail infrastructure programmes require particular consideration when applying systems engineering:
Multi-layer structure from railway capability down to individual interventions and assets.
Many multi-discipline projects delivering change across multiple geographical areas.
Delivery of phased change to an operational railway.
Interfacing programmes.
Multiple stakeholders and delivery organisations.
Challenging regulatory, political and economic environment.
We take a risk based, System of Systems approach to major infrastructure change programmes.
We recognise that complete top down programme and technical control of all subordinate projects is not always realistic and implement a tailored set of processes and deliverables to mitigate the risk. Our firm belief is that unnecessary Systems Engineering adds cost not value.
Systems Engineering in the rail industry has been the subject of detailed reports by both DfT and ORR.
Spending of 8% of a programme's budget on Systems Engineering has been shown through a number of international studies and surveys to significantly reduce, if not remove, cost and programme overruns.
Whole System Programme Management and Systems Engineering could achieve:
6-18% savings in capital cost; and
17-30% savings in reduced overspend.