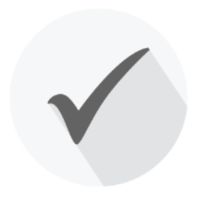 Examples of accepted degrees for the profession
There are specific degree requirements for the profession. Applicants must hold a STEM degree (Science, Technology, Engineering and Mathematics) of which at least 80% of the course hours must be devoted to scientific and/or technical subjects. Please note the list below is for guidance only and is not intended to be an exhaustive list.
For more information about the profession and degree requirements, please refer to the section on registering for the EU Qualifying Exams (EQEs) on the EPO's website.
Life Sciences (Pharma) and Chemistry & Materials

Chemistry
Medicinal Chemistry
Natural Sciences (Chemistry Options)
Natural Sciences (Materials Options)
Inorganic Chemistry
Organic Chemistry
Physical Chemistry
Pharmaceutical Chemistry
Pharmacology
Materials Science
Physiology.

Engineering & Tech

Engineering
Engineering Science
Electronic and Electrical Engineering
Mechanical Engineering
Aeronautical Engineering
Biomedical Engineering
Software Engineering
Physics
Medical Physics
Natural Sciences (Physical Sciences Options)
Computer Science
Bioengineering
Applied Maths.

Life Sciences (Biotechnology)

Biochemistry
Molecular Biology
Neuroscience
Genetics
Biotechnology
Biomedical Sciences
Biological Sciences
Bioinformatics
Computational Biology
Medicine
Physiology
Natural Sciences (Biological Options)
Pathology
Microbiology
Virology.
Apply for one of our work experience/internships here.