About BlackRock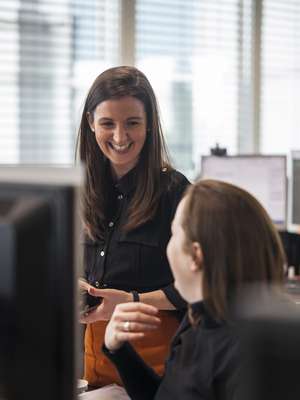 Over the past 30 years, BlackRock has evolved from an eight-person start up to a global company which is trusted to manage more assets than any other investment manager. The past three decades have shown our commitment to our platform, our people and our technology so that we can continue to deliver long-term value for our clients and our shareholders.
BlackRock's business is investing on behalf of our clients, from large institutions to parents and grandparents, doctors and teachers who entrust their savings to us. Our promise is to offer them the clearest thinking about what to do with their money and the products and services they need to secure a better financial future.
That's why investors of all kinds have made us the world's largest asset manager, entrusting us with trillions of dollars, and it's why companies, institutions and global governments come to us for help meeting their biggest financial challenges.
Aladdin Software
Aladdin® is an operating system for investment managers that seeks to connect the information, people and technology needed to manage money in real time. The Aladdin platform combines sophisticated risk analytics with comprehensive portfolio management, trading and operations tools on a single platform to power informed decision-making, effective risk management, efficient trading and operational scale.
Aladdin is an end-to-end investment platform that is:
Relied on by approximately 25,000 investment professionals around the world.
Powered by more than 1,000 developers focused on continuous enhancements that are made available to all clients.
Implemented in partnership with each client. BlackRock partners with clients to support business process design & implementation, data management and system configuration services.
Covers the full investment process across asset classes.
At BlackRock we aim to:
Challenge businesses to reach higher standards.
Use technology to think beyond what's possible.
Provide investment solutions for every need and help to simplify a complex world.
Help chart a path to financial health.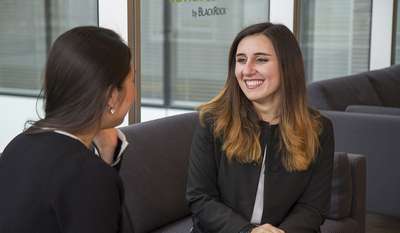 Our Commitment
As an asset management firm, the long-term sustainability of our company is heavily dependent on our people.
We make a deliberate effort to foster a unifying culture, to encourage innovation, to ensure that we are developing, retaining and recruiting the best talent, to align employee incentives and risk-taking with those of the firm, and to incorporate inclusion and diversity into all levels of our business.