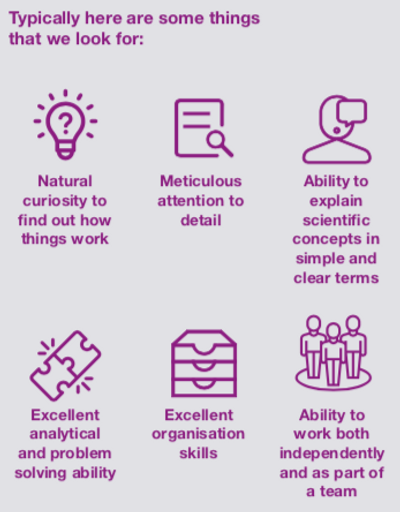 You will have gained at least a 2:1 degree (or equivalent) in a mainstream scientific, engineering, mathematics or computer science discipline.
We welcome applications at undergraduate, masters and PhD level.
At CV and interview stage we look for a variety of skills, knowledge and behaviours.
We also consider individual qualities each candidate might bring to the role, taking account of their academic studies, research area, and any skills and experience outside of academia.
Having a diverse workforce enables us to work effectively across our wide and varied client base, and this brings a richness of ideas and backgrounds to the firm.
It is important to state that we do not expect candidates to have an in-depth knowledge of intellectual property, although researching IP to some extent is advisable.