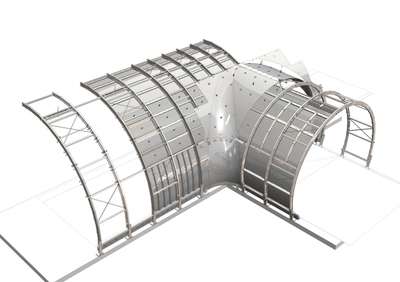 Bryden Wood were asked by Laing O'Rourke to evaluate the detail design and installation of the Crossrail intended tunnel lining. After presenting our initial findings we were commissioned to develop the design and installation principles of the lining system and apply it initially to Tottenham Court Road and Liverpool Street stations.
The 'LOR' solution has been adopted by Crossrail as their preferred solution and LOR have been approached by other Crossrail contractors' groups to provide the lining system throughout the Crossrail network.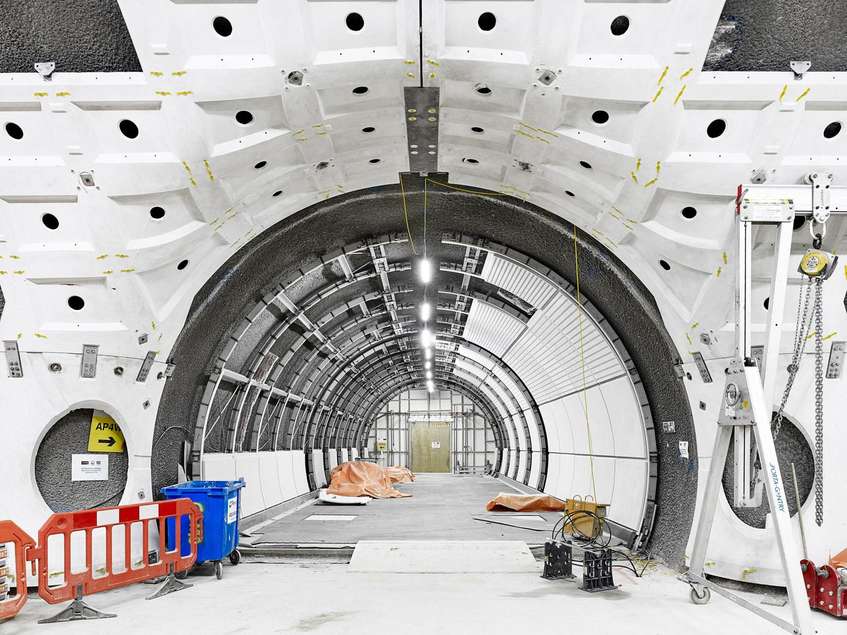 The LOR solution follows manufacturing principles in contrast to the site-based solutions typical in civil engineering and infrastructure projects. The lining becomes largely independent from the low tolerance sprayed concrete retaining walls and is thus subject only to its own high tolerance manufacturing process. The panel installation process resembles an assembly line where the tolerance has been predetermined at design stage and accuracy maintained through the use of Computer Numerical Control (CNC) cutting and forming machinery.
The Crossrail project is by necessity at the vanguard of manufactured construction solutions. The highly complicated 3D geometry precludes the use of 'drawings' as a method of communication and requires manufactured solution techniques in order to avoid many thousands of hours of site work that would have impacts within the site and 'time' constraints of Crossrail.