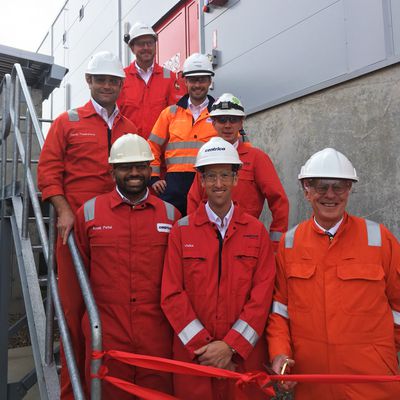 Centrica plc has completed construction of two new fast response power plants in Brigg, North East Lincolnshire, and Peterborough. Capable of producing enough power to meet the needs of 100,000 homes, the 50MW* facilities have been designed to respond to peaks in demand within two minutes.
The new plants have been built on land adjacent to Centrica's existing gas-fired power plants and each consist of five reciprocating gas engines that will typically run for a few hours a day. The facilities will be operated from Centrica's new Energy Control Centre in Peterborough and maintained by local teams.
The power plants form part of a £180m investment by Centrica into a series of flexible generation and storage facilities announced in December 2016.
Mark Futyan, Distributed Power Systems Director at Centrica Business Solutions, said: "We're pleased to open our first two peaking plants, which will help meet the UK's changing energy needs and ultimately support the transition to a low carbon future by providing an important back up to renewable generation.
"We're seeing increasing demand for flexible power so this is an important demonstration of how we can help our customers to navigate the new energy landscape and deliver a variety of end-to-end solutions including onsite generation, demand side response and energy storage."
The engines have been supplied by Wärtsilä.