Challenging Self-Limiting Beliefs
Having been in recruitment for several years before taking the plunge into Diversity and Inclusion, I would often hear candidates worry about being the finished article before taking the plunge into a new career or going for that next step up in the corporate ladder, for reasons such as:
"I'm not qualified enough", "I've only been in this role X number of years", or "I've got 3 of 5 skills listed", and "I'll wait a year or two to get my skills bank up".
I'd often tell candidates, what is the worst that can happen? You get a no, and you find out through the process where you need to up-skill – best case scenario – you will land your dream job!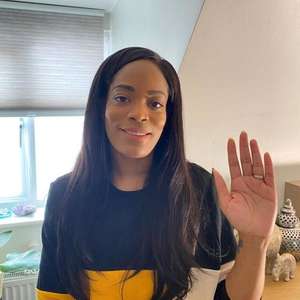 What I've learnt – challenge perceptions
Setbacks aren't particularly fun, but in my experience, they've afforded me some of my best learning – pushed me to get out of my comfort zone (and my own way at times!), make bolder decisions, own them and progress. I've learnt over the years to have an I can attitude, even if you can't see 'some-one like me' in the position you aspire towards, don't let that put you off – who knows, you might just be the person to change that!
What we often forget is we can learn, we can grow, and we can adapt! It is effortless to stay in your comfort zone and not take the risk out of fear of rejection, but in my opinion, feeling the fear and doing it anyway helps you grow and build character. Here's some of my lived experience:
At school (choosing my A-Levels), my teacher retorted, despite having the academic track record, "maybe you should not study Law, for someone like you… it may prove too challenging."
After graduating (in 2011), I interviewed with one firm, the hiring manager said,

"you won't make it here – you're too nice, you need to be more aggressive". I walked away with the impression you had to be "aggressive to get by"

, not something I subscribed too.
I had to work hard not to let other people's perception define me, my potential or limit the opportunities I seek. I chose to challenge the bias and push through others gendered ideals of leadership.
Personal reflection
Towards the end of last year, I set myself a personal challenge to own my personal and professional development. I ended the year with two mentors, and each has afforded me an alternative perspective. Here's what I've learnt so far:
Be Intentional – take the much-needed time to understand what you enjoy, your strengths and horizon scan where you can add the most value and impact in the work you do, both personally and professional
Own your space – metaphorically and physically; this isn't about ownership - being territorial or defensive. It's about taking up the space you deserve and respecting others too. For me, that means being self-aware, staying connected, asking for what you want and most important - asking for feedback.
Feedback – Per the above, feedback is a gift, and the beauty about it is you can choose what you decide to take on board. Let me quickly explain what I mean by that! I've learnt over the years that everyone should be receptive to feedback. After all, it's how you learn and grow. That said - also be cautious about how much feedback you take on at any given time. Conversely, too much at one time can lead to self-doubt or a self-limiting mindset. I encourage everyone to be selective about how much 'luggage' they take on board and empower yourself to carry forward those essential items only!
Why I embrace International Women's Day
Occasions like IWD and other inclusion days are an opportunity to reflect on the progress made and still to be made to reach gender parity. I am pleased to see organisations challenging themselves to truly represent society and make access to opportunities fairer for everyone, and fellow colleagues challenging themselves and others to push for progress.