What we do
Whether a client is facing an immediate challenge to its business, trying to opportunistically increase the value of their company, or protect against future risks, Ankura designs, develops, and executes tailored solutions by assembling the right combination of expertise.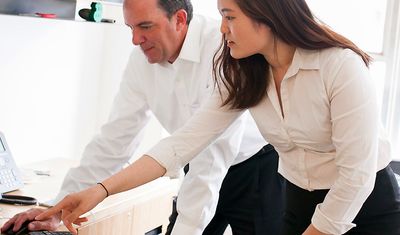 Our senior-level advisors have provided valuable insights in all types of situations – from government issues to complex business challenges to legal proceedings. In each case, we have worked with our clients to deliver measurable and meaningful results that have moved law firms, corporations, governments, and non-profit organisations in a positive direction.
We build on this experience with every case, every client and every situation, collaborating to create innovative, customised solutions, and strategies designed for today's ever-changing business environment.
This gives our firm unparalleled insight and experience across a wide range of economic, governance, and regulatory challenges. When concerns arise, we have the expertise, knowledge, and experience to guide you through the turbulence back to stability.
Our values
Put others first -
Treat everyone with civility and respect; help our teams, our firm, our clients, and our communities to be their best.
Leverage the collective -
Collaborate fully, combining diverse expertise and perspectives for greater results.
Learn every day -
Continuously learn and seek better ways of doing things.
Make it happen -
Do what you say you are going to do, and do it well; follow-up and follow-through.
Do the right things -
Speak the truth and do what is right, even when it's difficult.
Careers
Our professionals work in a collaborative environment to bring holistic solutions to clients. We foster transparency and open communication, while placing a premium on working together and learning from each other to provide clients with the right expertise. The growth of our firm and our client relationships are directly correlated to the investment we make in the growth of our professionals.