RSMB has worked with the following valued clients since 2015: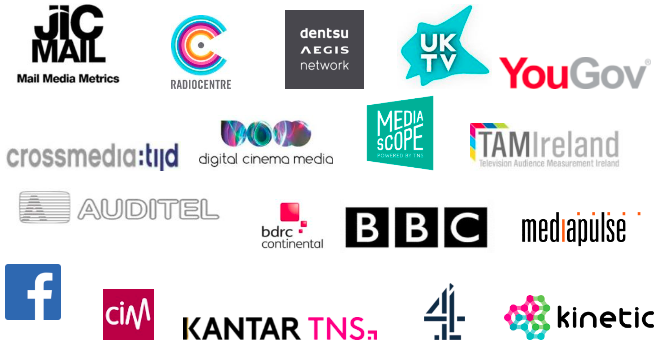 Our work with Sky:
Sky is Europe's leading entertainment and communications company with 23 million customers across 7 countries.
RSMB has enjoyed a close working relationship with Sky Media – Sky's advertising sales house – for many years providing a range of services including technical consultancy, audience data analytics and development of analysis software solutions.
As an example, in 2015 Sky commissioned RSMB to develop a non-linear platform analysis tool to allow Sky to assess the contribution of VoD and other services to overall advertising campaign reach and frequency performance. RSMB developed a bespoke model, informed by a large scale customer survey, and implemented this solution into an enhanced version of RSMB's Triple S spot scheduling system.
AdSmart is Sky's addressable advertising solution. The AdSmart technology allows for the dynamic insertion of adverts in to linear programming streams meaning that different Sky households will see different ads in the same programme.
From an advertiser's perspective this solution allows them to speak directly to specific relevant audience groups on a regional or local basis. To facilitate AdSmart, Sky built a large scale return-path-data panel and developed methodologies to create credible audience metrics from this return-path-data.
In 2014 Sky invited RSMB to undertake an independent statistical audit of the panel and methodologies. RSMB's work culminated in a comprehensive technical audit report for Sky's developers and an audit statement for Sky Media verifying that the methodologies and resulting data are credible and robust. Following this initial audit RSMB has conducted two further end-to-end audits to ensure that the methodologies and data remain fit-for-purpose.