Job description
Imagine being responsible for marketing and selling the brands that are so well loved around the world.
In either of the following highly numerical, data-driven roles, you will be based in JDE's Hurley (Berkshire) office and will be working with a diverse range of retail customers. You could be influencing the placement of JDE's products on Tesco's store shelves nationwide or managing key relationships with the likes of online retail giants Amazon and Ocado.
1. Category and Shopper Marketing
This team generates insights from lots of data and spreadsheets about driving growth within the coffee market.
You may be analysing and comparing shelf placement, online marketing or in-store display units etc.
You will have an individual project which may be looking at the e-commerce website and analysing performance, for example.
You will be focussing on strategic growth areas and start to finish growth areas.
2. Online Account Executive
This role involves forecasting sales and understanding retail. You will also have an individual project.
You will be supporting the online business manager to create the customer growth strategy and to execute the double-digit growth of online pure play customers (Amazon and Ocado).
You will work on promotion and activation plans.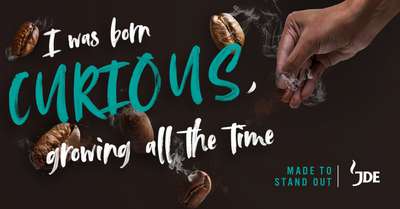 Why should you apply?
Travel: JDE provide awesome opportunities to travel. Last year around half the placement students travelled abroad.
Fantastic perks: 25 days' holiday, free hot beverages (not just coffee!) and even Barista training!
Student Charity Committee: Every Friday all the placement students get together for a fun charity meeting. Last year their charity work raised over £30,000 in total.
Culture: At JDE they have a friendly, hands-on environment where everyone is encouraged to contribute and all opinions are valued. There is also a strong mentoring programme and you will be periodically reporting to senior business stakeholders and interacting with other placement students.
Corporate Social Responsibility: From sourcing ingredients responsibly with internationally recognised standards, to partnering directly with suppliers to improve working conditions and protect natural resources, and aiming to make all manufacturing sites landfill free by 2020, at JDE they are driven by their passion for coffee & tea, care for people and respect for the environment.
Job requirements
Analytical/numerical degrees are best suited to these data-driven roles, including but not limited to: finance, maths and science.
There will be a lots of spreadsheets and data analysis, so you must be confident with numbers and be very focussed on the detail, spotting trends and putting forward fact-based arguments.
An interest in FMCG and retail is very important, as understanding the consumer and their shopping habits is vital to the role.
1e127ede32d8f816eacfb0aed73cee11