Due to continued expansion we are looking for a Graduate Support Engineer to join our fantastic Engineering Support department.
As an engineer who is looking for a new challenge and has a passion for problem solving, you will deliver exceptional technical solutions to our customers from first call to resolution.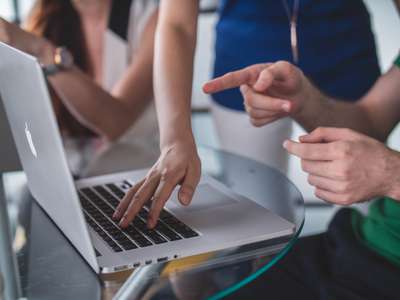 If you are looking for a role where you can make a difference, this is the role for you!
The company
Content Guru was founded in 2005 and has been a pioneer in the omni-channel cloud communications market ever since. Today it is home to Europe's largest Communications Integration Platform: storm®.
storm was originally launched as a solution to serve the mass calling needs of TV broadcasters. The intelligent technology running on storm overcame the problems relating to the gameshow and promotion scandals that culminated in massive fines from the regulator. It was clear that storm's huge reliability when handling sudden bursts of intensive traffic (hundreds of thousands of calls within minutes) had applications in all areas of business, especially in contact centres.
Today, storm is used by organisations in a variety of public and private sectors, including utilities, healthcare, financial services, hotels, travel, property and publishing.
Our aim is to deliver our storm® cloud customer engagement platforms in every territory worldwide.
The role
Ownership of all incidents, service requests and queries from start to resolution
Prioritising and categorising faults promptly
Maintaining a commitment to keeping customers informed and build and maintain relationships of trust with customers
Providing excellent customer service at all times.
The person
Bachelors degree/equivalent in a relevant STEM or Computer Science related subject, or substantial equivalent experience
Good experience of delivering customer service
Great communication skills.
1e127ede32d8f816eacfb0aed73cee11