About us
Taylor Wessing is a leading international law firm. We work with clients in the world's most dynamic industries and help them succeed by advising on their businesses throughout their life cycle.
Specialising in technology, media and communications, life sciences and private wealth, we act for 32 of the world's top 50 brands; some of the world's most exciting start-ups and unicorns; and some of the world's wealthiest families.
A diverse client base allows us to advise on more than just the law. We're a firm that encourages new ideas and different ways of doing things. Our experts play an essential role in advising clients on business growth and protection, while introducing them to new people, new markets and fresh perspectives that will help their businesses stand out and flourish.
Who are we looking for?
Increasingly, our clients are in tech-focused sectors and industries, which means an understanding of our clients' businesses is becoming more and more fundamental to the way most law firms work, automatically driving a rise in demand for STEM graduates. Having a genuine interest in, and understanding of, your client's business is an important mechanism to building the relationship and the level and quality of service you can provide.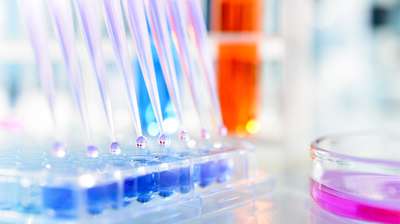 Collaboration is key to our success. We recruit a wide range of students including those who haven't studied Law. Scientists have a huge range of skills that can be transferred into the legal profession. The ability to communicate and present, problem solve, write detailed and factually correct reports; not to mention an ability to extensively research an issue and come up with an evidence-based recommendation, all go hand in hand with what lawyers do on a daily basis. Additionally, a scientist's logical thinking, problem-solving skills and ability to plan provide the ideal platform for a successful transition into law.
In any work environment, you need a mix of different people, skills and experiences, as this brings together different qualities to the team. A logical, methodical way of approaching tasks is greatly desired by law firms, and these are skills in which STEM students are well-equipped.
Types of work
Our specialists attract the most dynamic clients in the industry. We do more than just advise on the law. Companies with innovative business models, emerging technologies and exclusive products, and high stake investments need to remain competitive and distinctive. This is how we work.
We have an unrivalled network of industry leaders we work with and introduce our clients to. From start-ups to liquidity to global brands, clients work with us because it sets them apart.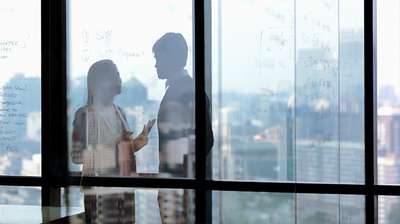 'Superb', 'outstanding', 'expert', 'strategic' and 'commercial' are all terms associated with our reputation. We want everyone to enjoy working with us – as much as that is possible when providing legal advice. Efficiency is important, but anticipating needs for greater protection and security through creative solutions complements the advice we provide to clients and will prepare you for future challenges of exceeding expectations.
Our client base within Life Sciences ranges from small biotech companies to global pharmaceutical giants – clients appreciate lawyers who are able to adapt to changing environments, utilising their finely honed critical thinking skills in order to meet their needs. Additionally, scientists often have a strong work ethic, derived from their busy university schedules – this gives confidence that the lawyer will have the stamina to act as a trusted advisor for the client – something we are seeing increasing amounts of at Taylor Wessing.
Probono initiatives
We support numerous individuals and organisations each year including the Mary Ward Legal Advice Centre, Founding firm of Lawyers Volunteering for the Arts, the British Fashion Council, and we provide weekly advice at the Blackfriars Settlement legal advice centre in Southwark.
Diversity
Diversity in our business is a priority. We're committed to creating an inclusive firm where we encourage all of our talent to flourish.
We are a Stonewall Top 100 employer.
One of our partners is the founding member of freehold – the first network to support lesbian, gay, bisexual and transgender (LGBT) professionals working in the real estate industry.
We also support a number of inclusion initiatives through partnerships with PRIME, Aspiring Solicitors, Future First and DiversCity in Law.