About us
Zotefoams is a pioneering materials technology company with unique technology that enables us to create and produce unique products. Zotefoams uses its environmentally-friendly nitrogen expansion technology to foam a variety of advanced polymers, many of which have never been foamed before. We are a global organisation with headquarters in Croydon and we supply to leading brands in the aviation, automotive, packaging and sportswear markets.
Role overview
Zotefoams has a large R&D function, within which we offer up to 4 graduate places each year for a 2-year rotational programme. The graduate scheme consists of either two or three placements in the organisation which could be in a wide range of different departments such as but not limited to, process engineering, R&D, sales, health and safety or project management.
You will have at least one placement which is commercially linked and one which is more engineering focussed. In addition, you will be able to shadow other areas of the organisation including quality, process engineering, supply chain, production and sales.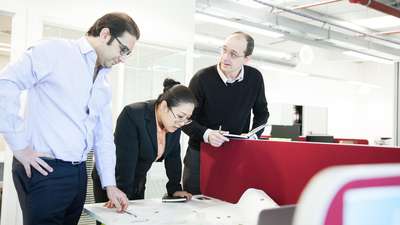 Who are we looking for?
You will be ambitious and self-driven.
Have a degree in materials engineering or a closely related subject with a materials module.
In addition you will be able to demonstrate:
The ability to make good decisions.
The ability to work well in a team.
The ability to apply learning.
The ability to overcome obstacles.
Locations and travel
Zotefoams is based on the A236 between Mitcham and Croydon. It is served by regular bus and tram services connecting to Wimbledon, Croydon, East Croydon, Morden, Mitcham Junction, Tooting and Tooting Broadway.
1e127ede32d8f816eacfb0aed73cee11