Who is Zotefoams?
A world leader in cellular materials technology.
Zotefoams three stage process 2020
Zotefoams is a pioneer in cellular materials with a legacy of innovation that stretches back to 1921. Zotefoams is the world's largest manufacturer of lightweight cross-linked polyolefin block foams and we are used in a variety of applications.
Zotefoams' products and technologies are based around unique, environmentally-friendly processes. Our products include the AZOTE® and technically advanced ZOTEK® ranges of closed-cell foams which are superior in strength, consistency, quality and purity to foams produced by any other method.
Our foams save weight and fuel in cars, trains and planes, save energy by insulating, and provide protection to people and goods. Our products help our customers reduce emissions, lower energy usage, improve fuel efficiency and comply with increasingly stringent safety regulations.
In common with other businesses, we seek to minimise the use of natural resource through measures such as reducing energy and polymer usage, which benefits the environment. In the medium term we anticipate our technology being used to meet the growing demand for improved sustainability, with foams which include recycled or renewable content polymers. Zotefoams Products are rarely used in the ill-considered single-use applications predominantly in consumer packaging that drives a negative public perception of plastic.
This strategy is supported by our commitment to quality, innovation and customer service and through investment in the training and development of our employees.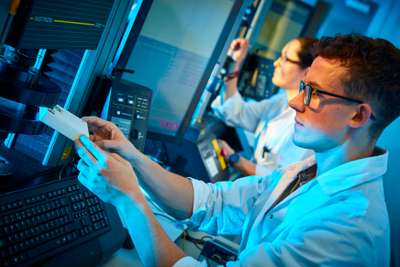 Quoted on the London Stock Exchange and with headquarters close to London, we have an annual turnover in excess of £81m and a global workforce of over 550. Our products are used extensively across a range of markets worldwide including automotive, aerospace, product protection, industrial parts, marine, building and construction, military, medical and sports and leisure.
We operate two foam manufacturing sites, in Croydon, UK, and Kentucky, USA, a foam conversion site in Oklahoma, USA, and we licence technology from a base in Massachusetts, USA. In Jiangsu Province, China we own a foam conversion site that manufactures and sells T-FIT® advanced insulation products and in Hong Kong we operate a sales joint venture for AZOTE® foams in Asian markets. A third foam-manufacturing site, in Poland, is planned to begin operations in early 2021.
Opportunities for graduates
Zotefoams has a large R&D function, within which we offer up to 4 graduate places each year for a 2-year rotational programme. The graduate scheme consists of either two or three placements in the organisation which could be in a wide range of different departments such as but not limited to, process engineering, R&D, sales, health and safety or project management. You will have at least one placement which is commercially linked and one which is more engineering focussed. In addition, you will be able to shadow other areas of the organisation including quality, process engineering, supply chain, production and sales.
The aim of the programme is to provide a broad business experience and the insight to take the right step into a full-time role at the end of the programme.
One-year placements
We offer a one-year industrial placement which allows you to work alongside our laboratory technicians performing tests on our development projects. Tests performed include mechanical property testing and flammability testing as well as thermal analysis of polymers. You will also gain insight into other departments through lunch and learns, Q&A sessions and one half-day shadowing session. The placement will run for 12/13 months from July/August. Zotefoams also offer summer placements.