Who is Tesco?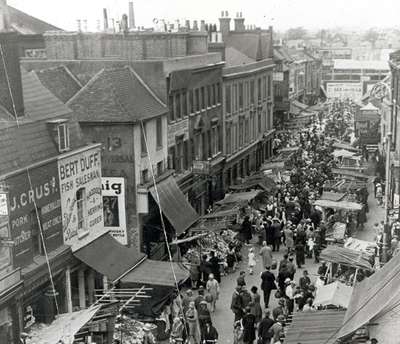 Tesco is one of the world's largest retailers of consumer goods from food to fashion. Serving customers a little better every day in our stores and online is at the heart of everything we do.
Founded in 1919 by Jack Cohen using the £30 he received on leaving the Royal Flying Corps, we've come a long way from his small market stall in East London. Today over 400,000 colleagues work across our stores, office, distribution and customer engagement centres in the UK, Europe and Asia.
Share our passion for the people, products and places that make us great, and we can offer the right support to develop your skills. If you're looking for the perfect work-life balance, a collaborative culture and flexible ways of working, find your opportunity on Gradcracker now.
Interns and Graduates
We want to help you to grow your skills, reach your potential and feel inspired. We believe the most rewarding way for you to learn is through the responsibilities of real-life business experience which we will give you from day one. You can apply your knowledge, by being innovative, working collaboratively across the business, and being responsive to the business's needs. We want you to feel welcome so there's always a buddy or manager on hand to support you.
A business of our scale provides a wide variety of opportunities. We run successful store, distribution and office programmes and support you to develop your skills. No two days are the same here and this, coupled with our fast-paced and vibrant culture, is something we're really proud of. We want our colleagues to be their best at work and at home. It's important to us that everyone feels welcome and feels part of the team.
If you're an intern/graduate with a technical mindset one of our 10 week paid programmes or graduate programmes are a great opportunity to develop your skills and grow your confidence!