About us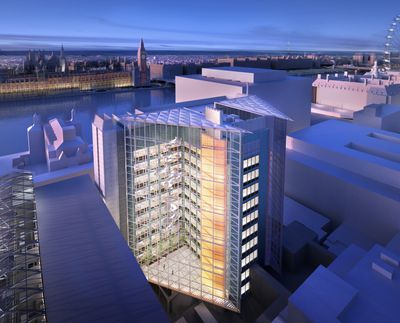 Designer group offers its clients full design and installation service for all electrical and mechanical technical services, utilising the latest cutting edge innovative technology and software.
We are geographically diverse, allowing us to provide our clients with our trusted expertise on an international scale, with operations in Ireland, UK, Germany, Africa and the USA. Our global, dedicated team in excess of 1,100 directly employed staff, including 500+ expertly trained operatives, work on a diverse range of project sizes, from small scale works to project values exceeding €50m.
Our full range of building services include HV/LV and ELV electrical systems, data/communications systems, building management control systems, heating, cooling, refrigeration, air conditioning, ventilation, plumbing and public health systems, access control and security systems (including CCTV). A recent acquisition also sees a concentration on progressing the Group's renewable energy and industrial capabilities.
We provide these services from project conception to completion across a wide range of sectors including, commercial buildings, healthcare, major residential schemes, rail, energy, data centres, pharmaceutical, industrial and aviation. Our client base consists of contractors, developers, authorities and several blue-chip companies spanning all sectors of the industry.
Our Group offers extensive facilities management (FM) services, including routine maintenance,
site standby support, emergency call out and other smaller works. We have developed a seamless FM management system, from contract enquiry to billing and aftercare, ensuring the best service from our dedicated FM teams for our clients.
BIM (Building Information Modelling) is fully integrated into our design process which means we can provide 3D walkthroughs, clash detection, asset tagging, cost loading and FM functionality for your projects. This technology is invaluable when developing our pre-fabrication strategies for plant room skids/spools, riser modules and corridor module installations.
Our People
Our supportive culture nurtures talent within the business which ultimately ensures our people are given the tools to deliver exceptional service to our clients.
Our people are at the heart of all that we do and we encourage them to seize the unrivalled opportunities we offer, by supporting and mentoring them every step of the way. In a continuously changing industry, we appreciate the needs of our clients can evolve rapidly and therefore, ensuring our people are equipped to respond accordingly
is key. Aside from personal mentorship, we offer a range of carefully formulated in-house training programmes, installing agility and innovative thinking within our practises.
We are proud of our inspiring and hard working teams, delivering projects efficiently, responsibly and to the highest industry standards. We also celebrate excellence and reward staff who have demonstrated exceptional performance.
Training Academy
Our Training Academy opened in 2016 providing our operatives with the opportunity to develop their practical experience by replicating installation standards, with emphasis upon quality, compliance and industry approved standards. It also assesses the competency of our operational staff in relation to both mechanical and electrical safe systems of working.
Graduate Scheme
We actively promote our graduate scheme, where over 18 months, our graduates develop the skills and experience necessary to begin an exciting career within our industry. To ensure our graduates develop an all-rounded skill-set, we offer rotations in a range of departments including pre-construction, design, procurement, health and safety, commercial and operations.
All graduates are assigned a buddy and a mentor, ensuring they settle into their role as smoothly as possible. Together with all of our business processes, this scheme encourages regular feedback from all participants to promote continuous development and to ensure maximum benefit in terms of their experience gained.
We work with the following Gradcracker employers: