Haseltine Lake Kempner, as it is today, was created on 1st May 2019 when two of Europe's leading specialist IP firms merged to form a new, modern and progressive IP powerhouse. Between the previous firms, Haseltine Lake and Kempner & Partners, we have 180 years of combined history, experience and expertise to build on.
---
Our combined firm, Haseltine Lake Kempner, provides a full suite of IP services advising across the entire IPR Lifespan™ and in all technical and scientific disciplines.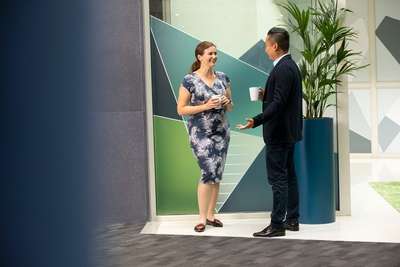 Prior to the merger, and since the year 1850, Haseltine Lake dealt exclusively with intellectual property protection. The firm built a strong international reputation for top quality advice across a wide range of technologies and industry sectors working with some of the most exciting and forward-thinking businesses and organisations in the world.
Kempner & Partners were a boutique IP legal practice based in Leeds, set up in 2009 by highly experienced attorneys with the objective of delivering IP services in a better way. The ethos was and remains the provision of a personal service by market leading IP lawyers on the basis of a cost model that made sense. The approach was a huge success and the firm picked up local and national awards, for delivering a truly differentiated service, as it had set out to do.
By bringing together these two successful practices, with some of the best IP practitioners within their fields, Haseltine Lake Kempner can now meet all IP needs across a full range of IP services allowing clients to concentrate on growing their businesses.