This is a 12-week paid internship opportunity as part of the WMG Internship Programme. This position is suitable for recent graduates who are looking for an internship that may lead into a job offer.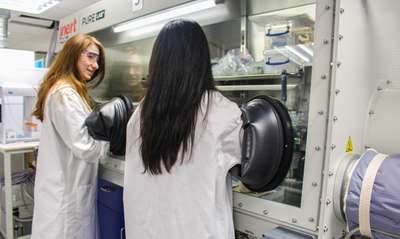 The role involves critical investigation of key aluminium casting production processes within the foundry and machine shop to improve quality, reducing defects and identify preventative solutions, advising the company of steps to take with their process moving forward.
The internship is based at the client company site in Wednesbury, and you will be working closely with the AluCast team, gaining first-hand experience in a manufacturing business; as part of the program, you will also benefit from weekly supervision and support by a WMG expert, throughout the duration of the project.
Should you be successful during the internship, there may be opportunity for a full-time position at the end of the 12-week period.
About the company:
Alucast Ltd is an award-winning aluminium casting foundry supplying fully machined components to the UK market. Alucast has experience of supplying components for almost every industrial sector, using the manufacturing methods of Sand casting, Gravity Die (Permanent Mold) casting, Low pressure casting and High Pressure Die Castings.
Duties and responsibilities
You will lead a project to improve quality for the company's production processes. This will include documenting the existing processes in detail, capturing data on the activities, and conducting root cause analysis. Main activities will include:
Pareto Analysis to identify 3 key product parts for investigation
Understanding and documenting the current process
Develop data collection methodologies on current activities to identify a pattern and trend in rejected components.
Organising several trials and experiments to identify and reviewing the potential root causes.
Analysing Magmasoft simulations, to identify potential variables that may cause defects
Generating short term corrective actions to improve the process and piloting them
Setting out recommendations and analysing cost viabilities of longer-term improvements to the process to prevent recurrence of rejects.
Developing own facilitation skills
Skills and experience
Essential:
A Bachelor's or Master's degree in a relevant engineering or manufacturing degree (or equivalent) completed at the time of the application.
Analytical thinker with a practical approach to problem solving
Ability to be flexible to work in different environments
Knowledge of continuous improvement tools, such as process mapping, data collection, root cause analysis, solution generation and control plans
Organised and highly motivated with a focus on results
Confident communicator, able to effectively communicate with staff at all levels
Ability to work under pressure and to tight deadlines
Self-motivated, driven, and proactive
Able to relocate to Alucast client site
Desirable:
Knowledge of Lean Six Sigma, specifically statistical process control
An understanding and appreciation of Aluminium metallurgy
Practical laboratory or engineering experimentation experience
Experience in Simulation software such as FEA
Application Guidelines
This role is part of the WMG Internship Programme. Unfortunately, we are unable to consider you for this internship if you are applying for this to count towards a work placement as part of your studies.
This role is open to students, graduates, postgraduates and PhD Students who are:
Based in the UK
Eligible to work in the UK
Available to work 36.5 Hours per week (Full time)
We've signed the Gradcracker feedback pledge.
(This means that we will supply feedback if requested after an interview.)
1e127ede32d8f816eacfb0aed73cee11