Role
This is a CAD based role for Carrtech based in Birmingham. The company is opening a new role to work in their product development and engineering area. They require a keen intern with knowledge of manufacturing to support their project.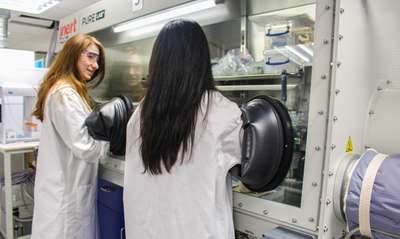 Duties and responsibilities
The intern will support Carrtech to develop CAD models and prepare these for manufacture using the design tools while identifying issues and potential improvements along the way. The product designer will work with a team of engineers to improve the product development and prototyping.
Skills and experience
Educated or studying towards a degree in Product Design/Engineering or similar.
Computer Aided Design (CAD): 3D modelling and parametric design for part prototyping.
Knowledge manufacturing processes and plastics desirable.
This role is part of the WMG Internship Programme. Unfortunately, we are unable to consider you for this internship if you are applying for this to count towards a work placement as part of your studies as the framework does not allow the department to hire students wishing to compete this work as a placement.
We've signed the Gradcracker feedback pledge.
(This means that we will supply feedback if requested after an interview.)
1e127ede32d8f816eacfb0aed73cee11