Role
To support the development of a data acquisition system for Armac Martin's CNC machines.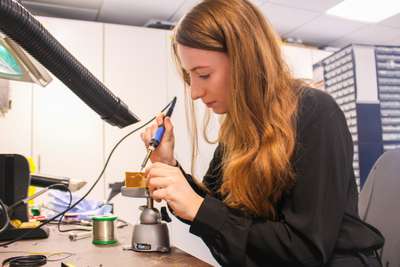 Duties and responsibilities
With the company, identify the key process data required to generate the business metrics.
Review the machines and controllers, and determine the software requirements to extract process data.
Review the MTConnect protocol and the available software to obtain the machine data.
Write a software script to interface with a subset of CNC machines and export to a database.
Skills and experience
Educated or studying towards a degree in in Electronic Engineering, Software Engineering, Computer Science or similar.
Experience in software development (C, C++, Python etc.).
Interest in creating software for industrial/manufacturing applications.
Good time management and communication skills.
Ability to manage and prioritise multiple tasks.
Good verbal and written communication, time management and organisational skills.
Ability to work under pressure and to tight deadlines.
This role is part of the WMG Internship Programme. Unfortunately, we are unable to consider you for this internship if you are applying for this to count towards a work placement as part of your studies as the framework does not allow the department to hire students wishing to compete this work as a placement.
We've signed the Gradcracker feedback pledge.
(This means that we will supply feedback if requested after an interview.)
1e127ede32d8f816eacfb0aed73cee11