Apreco Limited design and supply Air Pressure Stabilisers and Pressure Relief Vents to protect & safeguard individuals and companies. We pride ourselves in providing a product range and service of the highest standard and integrity. Apreco Limited is an established ISO 9001:2008 UKAS registered company offering a reassuringly stable and dependable service to its customers. "Why settle for anything less". Our commitment to ISO 14001:2004 focuses on controlling our environmental aspects and the way that our activities, products and services interact with the environment.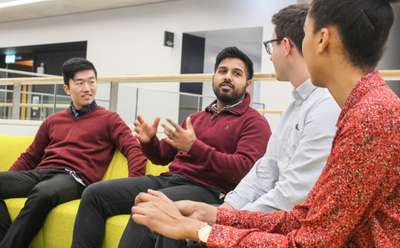 We offer our customers a complete solution to their needs, with first class after-sales support that is second to none. Our commitment to product design and development is demonstrated by our work both in-house and externally with third parties. Providing air control solutions to technical memorandums and standards such as; HTM03-01, HTM 2025, HBN 4: Supplement 1, HBN 13, BS 5295, BS EN ISO 14644-1 and BS EN 12101-6.
Brief description of the Project:
To incorporate multiple software systems used by different departments across the business and enable use of a single MRP system for sales, production, stock control and accounting. The primary aims of the project are to improve visibility across all departments, reduce administration time, improve production planning and in turn improve production lead times and profit margins. Fundamental tasks to be completed include the analysis, mapping and migration of data.
Detailed scope of work with objectives, targets and deadlines that the intern would be required to carry out:
Analysis of raw data to enable categorisation and migration from multiple systems onto one new system: Condensing of data across multiple systems and compiling and updating current records to remove obsolete and duplicated data – products & BOMs, customers, suppliers, contact info, accounts info (e.g. Sage Acc. No.), nominal codes, harmonised codes - End Jan 2022 Inputting of routings and timings for each product line - End Feb 2022 Mapping and formatting of data from current systems to new system to allow CSV import of data - End March 2022
List expected areas of knowledge required:
Current IT/data handling skills
Please give an overview of your strategy and approach to digitalisation
To combine the data utilised in 4 existing systems to streamline and improve data handling and repetitive data entry into a new state of the art cloud based MRP system.
Please provide a work plan:
Exporting of supplier/customer information from all existing systems and removal of duplicate/incorrect data and the addition of missing data - 1 week Cross reference and addition of Sage account numbers against customer/supplier information - 1 week Exporting of products and associated BOMs from existing system and removal of duplicate/incorrect data and the addition of missing data - 2 weeks Cross reference and addition of nominal codes and harmonised codes against products - 1 week Addition of routings and timings against each product (information will be provided) - 2 weeks Mapping of current data fields against format required for CSV import into new MRP system - 3 weeks
Intern Capabilities
What capabilities do you require the intern to possess?
To be able to interpret and manipulate data in a controlled manner. To be able to use excel efficiently and have an excellent eye for detail.
Anticipated Start Date: January 2022
We've signed the Gradcracker feedback pledge.
(This means that we will supply feedback if requested after an interview.)
1e127ede32d8f816eacfb0aed73cee11