We are a manufacturing business specialising in x-ray protective products such as door sets, windows and screens.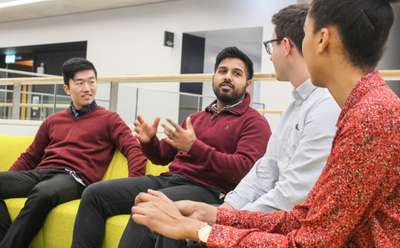 Brief description of the Project:
Raybloc are working on a project Incorporating ERP system and creating scanning system within our business with intention to find full time employee to run our IT systems
How would a Digital Technology Intern assist your project or business?
Detailed scope of work with objectives, targets and deadlines that the intern would be required to carry out:
Help implement and maintain our ERP and open new opportunities for us via the system
List expected areas of knowledge required:
ERP implementation and development skills
Systemisation skills
Please give an overview of your strategy and approach to digitalisation
Our strategy is to create an all in one system and imminent through out the business to prevent duplication of data over different applications and help us monitor profitability along with giving us an in-depth planning system for our workshop
Please outline the project objectives
We will be able to plan our works orders in a way that it will streamline our business and allow us to reduce our lead-time giving us an advantage in the market whilst also having clarity on our profitability along with stock control etc
Please provide a work plan:
2 weeks requirement capture
2 weeks software assessment
4 weeks implementation
4 week monitoring systems
Intern Capabilities
What capabilities do you require the intern to possess?
Understanding of business processes
Interest in digital manufacturing
Good communication skills and innovative thinking
Self motivated and good time management
Anticipated Start Date: Mid December 2022
We've signed the Gradcracker feedback pledge.
(This means that we will supply feedback if requested after an interview.)
1e127ede32d8f816eacfb0aed73cee11