About the role:
This is an 8-week paid internship opportunity with Thomas Dudley Foundry as part of the WMG Internship Programme. The role will entail monitoring and documenting all aspects of the melting process cycle from the materials in the stockyard, through to the delivery of "fit for use" molten metal at the casting pouring station.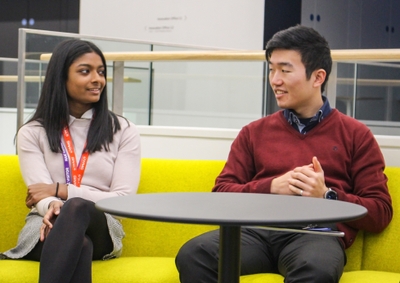 The internship is based at the company site in Dudley, West Midlands, and you will be working closely with the Thomas Dudley team, gaining first-hand experience in a manufacturing business; as part of the Programme, you will also benefit from weekly supervision and support by a WMG expert, throughout the duration of the project.
About the company:
Backed by the resources of the successful and financially robust Thomas Dudley Group, Thomas Dudley Foundry are supported by unrivalled expertise in the design, development and manufacture of iron castings.
Their team of engineering specialists is also vastly experienced across a broad range of industry sectors and has the capability to manufacture the most complex cast iron components.
Duties and responsibilities
You will study the whole cycle of activities relating to the provision of molten metal on time and fit for use. As part of your project, you will document all activities undertaken to achieve this and identify anything that causes delays in providing the molten metal on time.
Skills and experience
ESSENTIAL:
Undergraduate studies in an engineering discipline
Practical engineering experience
An understanding and appreciation of materials manufacturing or production
Good verbal and written communication, time management, and organisational skills.
Ability to work under pressure and to tight deadlines
DESIRABLE:
Metallurgical knowledge or background
Good PC skills, excel, word, power point etc
Good interpersonal skills
We've signed the Gradcracker feedback pledge.
(This means that we will supply feedback if requested after an interview.)
1e127ede32d8f816eacfb0aed73cee11