This is a 12-week paid internship opportunity with Signal House Ltd, as part of the WMG Internship Programme.
This role involves the completion of the acceptance requirements for a Standard Alphanumeric Route Indicator (SARI).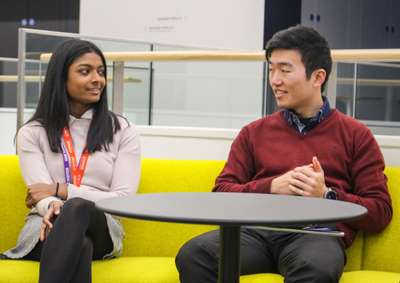 Benefits for you:
This internship will benefit your knowledge and experience of new product approval and compliance skills in an engineering design manufacturing situation, as required by Network Rail (NR) from its suppliers. In particular this internship will provide you with extensive knowledge of the Product Acceptance process.
The process of Product Acceptance integrates proven tools and methodologies into a supplier's existing design processes to create documented, traceable, and controlled evidence of reliability, availability, and maintainability. Reliability tools and methods are now mandated and integrated into the design process in an effective sequence. This means that changes are identified earlier, add more value, are easier, more time efficient and more cost effective to implement.
As part of the programme, you will also benefit from weekly supervision and support by a WMG expert, throughout the duration of the project.
About the company: Signal House Group Ltd offers unrivalled service in Railway Engineering focusing on Railway Signalling works. The group capabilities can offer the industry a turn-key service providing end-to end supply of resources. Signal House Ltd is the specialist electrical engineering within the group. With a particular focus on the design and development of LED railway signalling equipment.
Duties and responsibilities
You will be responsible for completing all the necessary steps of the Network Rail Product Design for Reliability Business Process level 2. This will include documenting findings and reporting back to the company.
Main activities will include:
Familiarisation with the Signal House site safety, procedures, and quality requirements.
Familiarisation with the SARI type signal and details of equivalent systems. Acceptance requirements of other signal types.
Compile an acceptance matrix to capture confirmation of requirements acceptance progress.
Skills and experience
Essential
Undergraduate or postgraduate degree in Electronics Engineering.
Awareness of electronic product verification and validation testing.
An understanding and appreciation of electronics product design and manufacture.
Computer literacy including Word and Excel.
Good verbal and written communication, time management and organisational skills.
Ability to work under pressure and to tight deadlines
Self-motivated, driven and proactive
Desirable
Experience of FMEA's, DRACAS and other reliability processes.
Has own mode of private transport.
We've signed the Gradcracker feedback pledge.
(This means that we will supply feedback if requested after an interview.)
1e127ede32d8f816eacfb0aed73cee11