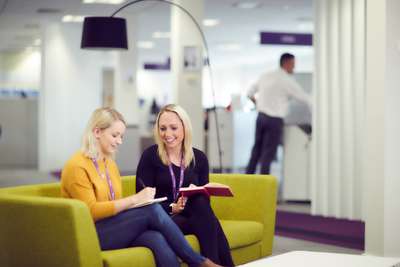 Ask anyone at Experian, the first thing they'll talk about is their colleagues. Smart, passionate people who encourage each other and work together to build on our success.
"Life at Experian is dynamic. It's fast-paced, innovative and super rewarding"
We believe the workplace should be a place of personal, professional and emotional fulfilment. That's why we create endless opportunities for you to have a meaning impact.
Regardless of gender identity or expression, race or ethnicity, sexuality, disability, age or thinking style, we want each and every employee to thrive. That means providing equal opportunities and rewards whilst nurturing a culture that values and celebrates difference. No two people are the same, and our different skills, approaches and aspirations make us stronger – both as a company and as a community.
Our Community
Giving back has always been important to us. Some companies may support good causes because it's expected of them, but for us it goes way beyond that.
Every employee has access to 3 volunteering days with a local charity or organisation of their choice. It's a chance to do something different, support a cause close to your heart and make a positive contribution to your community

We're also passionate about giving people access to financial services. Our scale and expertise means we're in a unique position to help tackle debt and improve people's financial wellbeing around the world.