Lights. Camera. Action!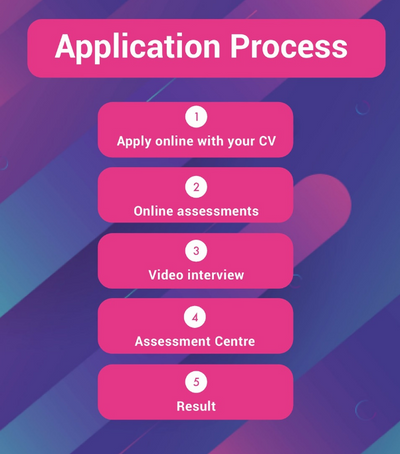 It's your turn to shine.
The third stage in our application process involves a one-way pre-recorded video Interview.
Video Interview plays an important role and helps us get to know you on a more personal and professional level.
In this stage you'll be asked a series of short questions with a set time limit to respond to these.
Our Top Tips:
Ensure you're in a distraction free, quiet environment.
Never sit behind a window, this will create bad downward lighting. Instead, use a lamp or face a window where natural light will work to your advantage.
Surroundings! We want to see you, not your clothing collection or stellar bedding. Test being on camera and consider what others will see in your background.
Body language is noticeable during this phase. Remember to smile, nod, listen and take an interest when someone is talking to you.
Keep a bottle of water nearby.
Check your laptop, camera, and microphone work the day before your interview.