If you reach this stage, take a moment to applaud your success!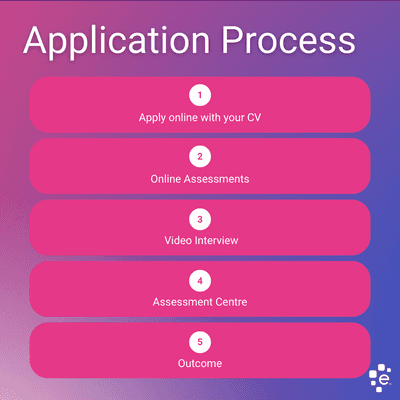 Depending on the role you will either attend a group Assessment Centre, or a Final Stage Interview.
Assessment Centres typically lasts a few hours or a full day depending on the number of assessments.
Typical activities that you can expect include:
Introduction to the team
Group activity
Networking with previous students
1on1 Interview
Individual exercises
Our Top Tips:
Refresh yourself on the company, role and opportunity available.
Thoroughly read your invitation and know where you need to be, and at what time.
If you are unclear on something, simply ask. Don't wait until the day to flag issues.
Review your CV and consider examples where you've showcased transferable skills.
Prepare for your interview and role play appropriate responses.