About Experian
Although you might not be familiar with us, there's a good chance you've seen our work – after all, we've helped some of the largest household names and clients!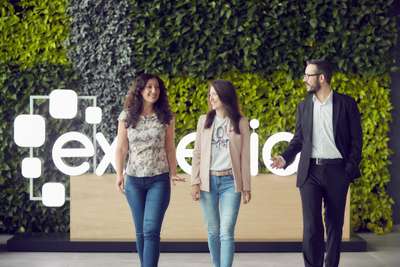 Remember the Coca-Cola "name a bottle" Campaign? Did you know it was Experian who helped Coca-Cola to pinpoint common names in each location.
We're passionate about turning data into something meaningful - and that's what we do.
We gather, analyse, combine and process data to help people and organisations achieve their goals – whether that means planning for a secure future or getting to know your customers better.
We are the largest provider of data in the world. This sets us apart in our ability to affect real change on a global scale and offer you a seat at a table you can be proud of.
If you chose to join us, we'll support you the entire way with an accelerated 2-3 year learning experience, exciting rotations, development workshops and a flexible working environment.
You'll also become part of our Early Careers Network and connect with hundreds of other individuals across Experian.
Immerse yourself in our culture and discover the endless possibilities.
Careers that create a better tomorrow
Your chance to make an impact
It's rare to find a company that gives you unlimited opportunities for growth. It's even rarer to find one that helps people and businesses grow too.
When you join Experian, you'll become part of a bright, ambitious community that's making a positive impact all around the world.
Experian Careers - Meet our Graduates
What's great about working here?
Ask anyone and the first thing they'll talk about is their colleagues. Smart, passionate people who encourage each other and work together to build on our success. Having that network makes every day a more enjoyable one.
That same support will help you take your career as far as you want it to go. We know the value of good leadership, and of having senior management who inspire and bring out the best in our teams. The opportunities are unlimited.
Our culture is a result of the ambitions and attitudes we share and a company-wide respect for work-life balance. It goes a long way to explain why people choose to stay here as long as they do.
Awards

Social links