About Experian
Although you might not be familiar with us, there's a good chance you've seen our work – after all, we've helped some of the largest household names and clients!
Remember the Coca-Cola "name a bottle" Campaign? Did you know it was Experian who helped Coca-Cola to pinpoint common names in each location.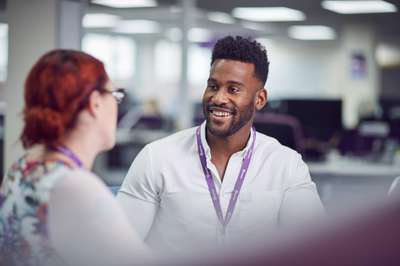 We also worked closely with NHS during the covid-19 pandemic to help them to prepare for potential future outbreaks.
We are the world's leading global information services company.
We help individuals to take financial control and access financial services, businesses to make smarter decisions and thrive, lenders to lend more responsibly, and organisations to prevent identity fraud and crime.
What's great about working here?
Our culture is a result of the ambitions and attitudes we share and a company-wide respect for work-life balance which is why we promote flexible and agile working.
It goes a long way to explain why people choose to stay here for as long as they do.
We are also committed to helping tackle climate change and reducing our impact on the environment. We have committed to be carbon neutral by 2030 and have set a science-based target to help us to achieve that.
We're proud of our diverse workforce. No two people are the same, and it's our different skills, approaches and aspirations that make us stronger – both as a company and as a community.
If you chose to join to Experian, you'll find a home. A place where you don't have to hide and can freely be yourself.