The candidate would work within the Geotechnical Team in several tasks with extensive support from the more senior members of the team. These tasks include carrying out Leg Penetration Analyses (LPAs) for Jack-Up units in different locations around the world, and supporting the team in various technical tasks directly related to Offshore Wind projects the team has at the time, such as analysis of ground conditions for site selection or planning and managing site investigation campaigns. Moreover, the candidate will support the head of the team in optimising some of the day-to-day processes, providing a fresh perspective on the current methodology and proposing improvements.
As our employee, you will be exposed to a variety of offshore wind projects, including those in development and construction. At OWC we believe in learning on the job so from day one you will be involved in projects working as a key member of our fantastic team.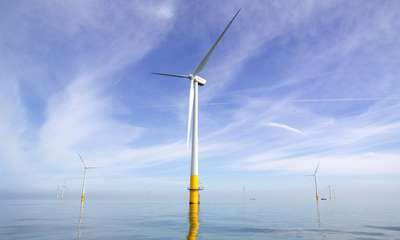 You will be involved in
Producing technical inputs on projects.
The review, analysis and interpretation of geotechnical data.
Report writing and the writing of technical notes.
Undertaking geotechnical analytical work.
Creating and maintaining spreadsheets, in-house developed tools, and databases.
R&D projects, including developing innovative engineering tools and solutions.
Regular internal meetings and attending third-party meetings as required.
What we're looking for
We are looking for candidates with a minimum 2.1 Class Degree in Engineering, specialising in Civil, Geotechnical or Structural Engineering (or similar). The sought-after candidate will have a strong academic background in Soil Mechanics and Geotechnical Engineering. Candidates who have completed a dissertation on a Geotechnical subject will have an advantage. In addition, you will have a proven record of undertaking academic projects or work experience in an engineering organisation.
The learning outcomes of an internship within the Geotechnical Team will be:
Working in a fast-paced environment with a highly dynamic team.
Getting an insight into the different tasks related to the Geosciences field in the Offshore Wind industry, and having the opportunity of supporting in some of them.
Supporting the more senior team members into day-to-day management tasks, getting an overview of the management side of things.
Why we think we're great
Not only are we a great company to work for because of our collaborative friendly working environment but also because we've seen exponential growth over the last few years. At OWC we offer our interns extensive training and development to further develop your skill set and help bring you up to scratch to our 'leading expert' level. We also provide our employees the opportunity to work in any of our offices around the world.
1e127ede32d8f816eacfb0aed73cee11