Overview
Founded in 1988, ATE Solutions is a vastly experienced test equipment manufacturer for the electronics industry. It is one of very few companies providing the complete solution from test system design and build all the way through to fixturing, test software and servicing. Our quality and unrivalled expertise means we can offer a vast range of solutions to our customers.
We pride ourselves having an enviable reputation for supplying quality products and services, when precision matters. Always responsive to our customers' needs we provide progressive and customised solutions. As a trusted partner we have over 3000 installed test applications, ISO9001 accreditation and global customers across sectors such as aerospace, automotive, defence, energy and rail.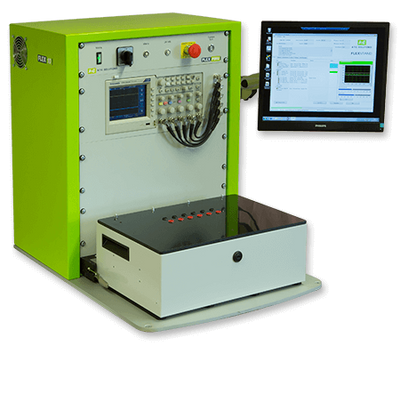 Job Purpose
To learn skills and gain experience so as to independently design and develop Automatic Test Equipment solutions of the highest quality. This will involve learning both hardware and software skills such as:
Designing and developing electronic functional test applications.
Preparing and developing product test specifications and procedures in-line with customers' requirements.
Developing Test Programmes using languages such as LabVIEW and TestStand.
General Description
In this role you will learn how to:
Design and develop electronic test applications for functional test.
Define the test approach and document the project scope for each assignment.
Prepare and develop product test specifications and procedures in-line with customers' requirements.
Generate test programmes using LabVIEW™ and TestStand.
Commission Test Applications on site at customer premises.
Ensure that procurement, design, development, test and implementation are within project scope and budget.
Support the preparation of project proposals and specifications for external bids.
Training Provided
Electronic and Electrical Design.
Schematic Capture (CAD).
LabVIEW and TestStand Programming.
Software Installation.
Test design.
Qualifications Required
Degree qualified in Electronic Engineering, or a closely related subject. 1st or 2:1 preferred.
A Levels (or equivalent) in at least 2 of the following: Maths, Physics, Design Technology, I.T., Electronics.
5 GCSEs at Grade C or above, including Maths and English.
Competencies
Strong interest in electronics.
Excellent organisational skills, able to multi-task on a variety of projects.
Strong verbal and written skills in English, and a good communicator at all levels.
Team player and contributor.
Methodical with great attention to detail.
Self-starter and Self-Motivated.
Strong planning and time management skills, able to define and meet deadlines and targets.
Takes ownership and responsibility for personal actions and contribution to projects.
Agreeable and eligible to obtain Security Clearance to the required level.
Holds a full UK Drivers Licence.
Benefits
Competitive salary.
Profit sharing scheme (bonus).
Flexible working hours.
Holidays increase with service.
Free parking.
Rural location.
Contributory pension.
Internal and external training.
1e127ede32d8f816eacfb0aed73cee11