Froneri currently has a vacancy for an ambitious graduate looking to kick-start their career in IT within the food industry. This is a new and exciting graduate opportunity to work for the 2nd largest ice cream manufacturer in the world, with leading market shares in the UK, German, French, Italian, Polish, Australian and South African ice cream markets.
You will be working in a first-class team to support the development and maintenance of bespoke sophisticated software systems for users across Froneri. This role will give you the chance to use and develop your technical skills in an experienced and energetic company.
As a base, we would require experience of application and database development or demonstrable enthusiasm and aptitude in these areas. You will also need to possess a good problem-solving skillset to be able to troubleshoot issues as they arise in addition to good interpersonal skills to be able communicate effectively within the IT team and Froneri as a whole.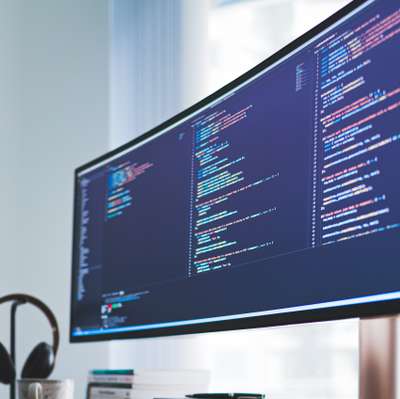 Requirements:
To be considered for the role, you will ideally have had exposure or experience in the following:
Coding languages such as HTML, CSS, Javascript, SQL, VB.net and C#
Designing, developing and testing interfaces between SQL server databases and ASP.net web applications
Liaising with users to gather requirements and assist with testing
An excellent broad understanding of IT concepts, technologies and trends.
Main role and activities:
Learn and develop skills in database and web development
Provide face to face and remote support to end users
The use of an IT Service Management tool to record and action requests
Prioritise requests effectively to ensure business continuity
Analyse problems, identify the root cause and then action appropriately
Escalate issues to senior staff members where required.
What will you need to succeed in this position?
Educated to degree level
Proven background or interest in IT, computing or computer sciences
A high standard of interpersonal skills, communication skills and the ability to handle confidential information
Excellent problem solving and analytical skills
Keen to learn and develop current skill set and progress within the business
Proven ability to adapt to an ever-changing working environment
A broad appreciation of current and new IT concepts, technologies and trends.
Application process
Initially, you will need to send through your CV and cover letter (no more than 300 words). We will then review your application and, if successful, you will be invited to a Video or face-to-face interview.
Benefits
Competitive salary
Bonus scheme based on Company targets
25 days' holiday (plus 8 statutory holidays)
Defined Contribution Pension scheme.
1e127ede32d8f816eacfb0aed73cee11