One firm. Your training contract.
Becoming a trainee at Bird & Bird is the first step to reaching your potential and shaping your long-term career. You'll have responsibility from day one, working for stimulating clients across a range of sectors. During your Training Contract, you'll experience four seats in different practice areas every six months.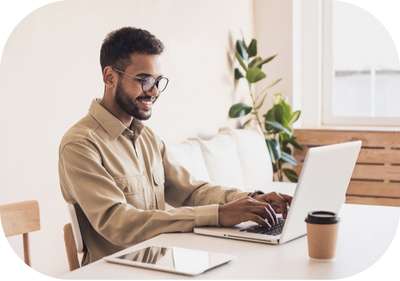 SQE – Solicitors Qualification Examination
The SQE is the new route to qualification for all aspiring solicitors in England and Wales. It's designed to assure consistent, high standards for all qualifying solicitors.

The Solicitors Regulation Authority (SRA) requires aspiring solicitors to have a degree qualification in any subject, pass two centralised assessments (the SQE1 and SQE2), undertake two years' full-time Qualifying Work Experience (QWE), and meet the character and suitability requirements in order to qualify.

While the SRA no longer requires aspiring solicitors to complete a law degree to be able to qualify, at Bird & Bird we still require all future trainees to either complete a law degree or the Postgraduate Diploma in Law (PGDL) before commencing the LLM in Legal Practice.

We're partnering with The University of Law to deliver a bespoke SQE programme prior to your Training Contract. The LLM is designed to prepare you for the academic challenges of the SQE examinations, as well as the fundamental skills, technical excellence, and commercial awareness required for your role as a lawyer at
Bird & Bird.

You'll complete the SQE1 which tests your legal knowledge and the SQE2 which assesses practical legal skills. You must pass each stage of the SQE before progressing onto the next. The SQE+ programme is a tailored experience for our future trainees joining Bird & Bird, which has been designed by our award-winning lawyers and Early Careers team in collaboration with The University of Law.
Induction programme
Your relationship with us starts from the moment you secure your Training Contract. You'll be invited to firm-wide socials, events, and be updated on firm news. Our aim is to ensure your transition into the firm is as smooth as possible. We will also assign a Trainee Buddy to support you during this period of change, acting as a point of contact from offer letter to qualification.

Prior to starting your first seat, you'll have a comprehensive two-week induction designed by our Learning & Development team, providing you with the basic building blocks for your personal growth and professional success as a trainee solicitor. From practical learning to insight sessions and skill-based workshops, we will ensure that you are set up for success. We'll introduce you to all areas of the firm, from Business Services to the Partners, strengthening your understanding of how we operate as one seamless international, sector-focused firm.
QWE – Qualifying Work Experience
The Solicitors Regulation Authority (SRA) requires a qualified solicitor to have a degree qualification, pass the SQE1 and SQE2, gain two years' full-time Qualifying Work Experience (QWE), and pass the character and suitability requirements.

At Bird & Bird, your QWE is the Training Contract. You'll experience four seats for six months each over your two-year Training Contract, giving you a rich learning experience and development opportunities. You'll practice different areas of law whilst working alongside an array of lawyers and clients every six months, as you find the area you want to pursue and qualify into. During each seat, you'll be assigned to a dedicated Supervisor who is an associate or partner in the department. We have eight departments to choose from: Banking & Finance, Corporate, Commercial, Dispute Resolution, Employment, Intellectual Property, Real Estate, and Tax. Within our departments, we have sector and sub-sector specialisms, which you'll experience in each seat.

You may also have the opportunity to experience an international or client secondment to further your experience. On an international secondment, you'll explore life in a new city, immerse yourself in our global firm, and work even closer with our international lawyers. On a client secondment, you'll develop your commercial edge by understanding their business from the inside.
Learning & Development
Alongside your seat rotations, you'll take part in a tailored Learning & Development training programme which will equip you with a broad range of technical and business skills. This programme is led by a mixture of internal and external speakers in a combination of online and in-person sessions. You'll put this learning into context as you rotate around different departments throughout your Training Contract.

You'll receive regular feedback from your Supervisors and the Early Careers team to provide you with the support and guidance fundamental to you excelling in your law career.

From induction to qualification, networking and social events will allow you to immerse you in our friendly, vibrant culture. You can also get involved in Corporate Responsibility and pro bono initiatives, support the Early Career team with events or get involved in other firm-wide opportunities such as sports teams, or our employee networks.
Qualification
At the end of your two-year Training Contract, you will qualify with the aim of becoming an associate at Bird & Bird.