We're currently seeking a Graduate Production Engineer to join our team in Salfords, Surrey.
The production engineer role involves seeing engineering projects through from start to finish and will include programming of CNC machines, prove-outs, setting and trouble shooting. Also, may involve programming and setting of automated metrology machinery. It could also involve other secondary operations where an engineering input would be advantageous. Close working relationships across the business is essential to the success of this role.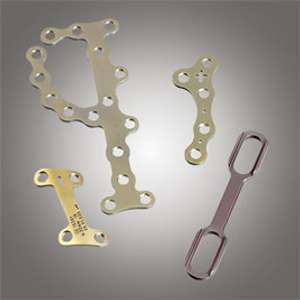 A training plan will be agreed with the Trainee Production Engineer, based on existing knowledge to deliver all the skills required, and at the level required to be a competent production engineer within our business.
Desired Skills and Abilities:
An engineering background with an ability to read and understand engineering drawings. Experience of Solidworks software an advantage as well as a base knowledge of metal cutting on machines and metrology.
Good interpersonal skills; outstanding mathematical skills; honesty; integrity; reliability; solid written and verbal communication skills; high attention to detail; organisational skills; critical thinking and problem-solving skills; research skills; analytical skills; computer skills are all desirable, but gaps will be plugged with training as necessary.
Key Tasks and Responsibilities:
Learn how to program and operate automated metrology equipment
Produce a competent training module for that equipment
Learn how to set and operate the CNC machines within the company
Learn how to program CNC machines using SolidCam
Understand and ensure that all work is carried out as per the Company Quality Management System
Update records and other duties as required
Achieve a pass mark for all relevant Training Modules undertaken
Create and participate in continuous improvement activities
Member of the Production Team.
Competencies:
A degree or equivalent level in an engineering discipline where Manufacturing is a key constituent
An enthused team player with good chemistry at all levels
A presentable individual with competent social skills.
1e127ede32d8f816eacfb0aed73cee11