Occam Group is looking for a Graduate Engineer with the aptitude to explore problems and find solutions. This is a fantastic opportunity for self-starters to join a new company that already has an excellent reputation for delivery. The successful candidate will be integral in helping to shape a growing company.
Day to day, you will work with our experienced safety assurance consultants and clients, providing specialist consultancy services and support business development activities. You will work from our Bristol offices, client sites and from home. You must be flexible to travel if required and be willing to undergo the Security Vetting process and successfully obtain security clearance.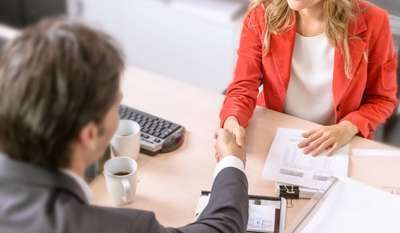 Core responsibilities will include:
Authoring technical reports with the support of our senior staff.
Analysing safety assurance challenges and proposing solutions.
Reviewing engineering documentation in support of analysis.
Facilitating engineering meetings.
Involvement with business winning activities such as proposal writing.
Managing projects to ensure they are delivered to time, quality and cost.
Supporting the achievement of business objectives.
Exploring prospects for alliances and partnerships to exploit new opportunities.
Taking active steps to ensure customer satisfaction and obtain repeat business.
Required Qualifications and Experience
Degree qualified in a technical discipline, such as Engineering, Technology or Physics.
Work experience in an engineering or technical discipline would be desirable.
Experience of stakeholder management and working successfully in teams.
Experience of using the Microsoft Office suite.
Knowledge of safety assurance tools and techniques would be desirable, but not essential, e.g. fault tree analysis, bow-tie-analysis, Goal Structuring Notation, HAZOP Study.
Required Skills
An optimistic and driven approach.
Articulate and effective communicator, able to clearly present information verbally and within written reports.
Organised nature, able to work autonomously, juggle tasks, work within budgets, meet deadlines and manage changing priorities.
Able to build professional relationships and be trusted to deliver.
Benefits
Occam Group provides safety assurance consultancy services across all UK Defence domains (Air; Land; Sea; Ordnance, Munitions and Explosives; Nuclear). We have an excellent reputation for delivering to the high standards that our customers expect. As a result, our Consultants are highly respected, and we are valued as a trusted partner.
You can be confident that in starting your career with Occam Group, you will receive the training, mentoring and opportunity to develop your technical and consultancy skills.
You will enjoy a friendly, supportive and professional work environment that seeks to give you the responsibility for shaping your own work and developing your career path. We are a growing company and we provide the opportunity for you to grow with us. Our Directors are both Fellows of their respective engineering institutions; they will encourage, guide and support you through your journey to professional registration.
We offer a competitive salary and benefits package including pension contributions, private health care, critical illness cover, life insurance, paid membership of a professional institution, and a bonus scheme based on company and individual performance.
1e127ede32d8f816eacfb0aed73cee11