About BJSS
For almost three decades we've delivered high quality, world-class technology solutions to the world's leading companies. We deliver complex enterprise software by aligning engineering, advanced technology, user-focused design and our collaborative delivery approach.
We focus on relationships. Our customers trust us because we're open and honest. The quality of our work and the culture and resilience of our people make us the obvious alternative for our clients. We seek the simple path forward: we're straightforward in all we do.
Engaging as a sole delivery partner or operating as part of a mixed client, supplier or partner team, our flexibility, adaptability and commitment to delivery excellence helps us succeed in the most demanding and complex environments. Our flexibility, commitment to technical excellence and absolute focus on outcomes, mean that we routinely succeed where others have failed.
Who we work with
We work with some of the world's leading organisations to provide business consultancy and deliver first-class technology solutions. Our deep industry expertise is drawn from teams with global industry experience and local insight. They partner with our clients and are trusted to resolve their most pressing technical and business challenges. We have proven expertise in the following industries:

Our values
Established when BJSS was founded, our values remain unchanged; they continue to define us. Technology and culture underpin market beating performance.
Professional excellence
We always aim to deliver outstanding, quality work.
Innovative thinking
We differentiate BJSS by always looking for 'a better way' and taking new approaches to engagements.
Delivering great outcomes
We share a passion to excel and an absolute focus on delivery.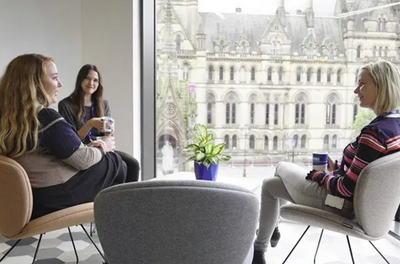 Collaboration
Our interactions with colleagues and clients are collaborative and respectful.
Long-term relationships
We build lasting client relationships by establishing real working partnerships and keeping our promises.
Careers at BJSS
Our people are what set us apart. We recruit and develop outstanding people in a culture where they can excel and collaborate with like-minded colleagues to deliver the high-quality outcomes our clients expect from us.
We want our people to make the most of their talent and potential, so we're committed to supporting their personal and professional development. Our reputation for excellence means we can provide exciting career development opportunities working on rewarding engagements for some of the world's leading organisations.
Our people love the variety of different projects, the meaningful work they deliver and the quality of teams that they work in.
Our roles range from software engineers and developer jobs to product managers and data architects through to business development managers.
Want to be a part of our team?