About the job
Are you a STEM graduate looking for a chance to kickstart your career within Data Engineering? Rockborne could be the place for you!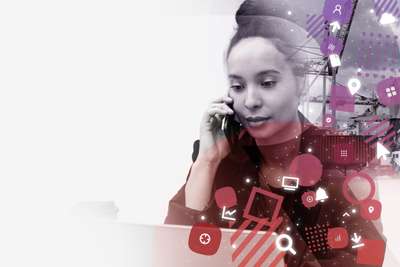 Rockborne was founded by a team of passionate industry experts with decades of international Data & Analytics experience, with the aim to turn our graduates into talented, world-class consultants. We employ diverse, talented, and ambitious graduates and immerse you in a powerful combination of bespoke technical, business, and interpersonal training to meet the needs of leading UK companies.
You will be a part of Rockborne's bespoke paid 16-week training programme, providing you with a truly rounded training experience. As well as learning to excel in areas including Data Engineering and Pipeline development, we will train you in Agile Development Methods, Business Analysis, Facilitation, and much more. This is your chance to learn from the best in the business, and take on real-world data problems.
After the 16 weeks of training, you will spend the next two years gaining real-world experiences with our clients, whilst continuing to get support, development, mentoring, and coaching from our experienced Rockborne team.
You could work anywhere, from Edinburgh to Exeter, and from fast-growing start-ups to industry titans on your Rockborne journey. Whilst our training programme is London-based (Wimbledon), we're looking for Graduates who are up for a challenge, wherever that may take them.
All of our deployments are based in the UK and we will ensure you're matched to a leading business that will offer you the optimal experience based on your career preferences, development aspirations, ethical beliefs, and our clients' requirements. You will need to be flexible where you're located but, rest assured, no matter where you are based, you will always get access and support from your Rockborne family.
We will support you every step of the way and provide you with sound career advice to make sure you emerge from Rockborne fully equipped to make a difference in the world of data.
Your skills & experience:
Educated to a degree level in a numerate or STEM discipline
A-C GCSE English and Maths
A desire to work with data
A natural problem solver, comfortable translating complex issues in a clear and easy to understand way
A self-starter who is willing to go the extra mile either for your client's benefit, or to build your own knowledge
A desire to work in a stakeholder focused environment, comfortable blending the technical with a more client-facing aspect
Geographical flexibility is a must, as you may work on client sites across the UK.
Benefits
Competitive salary
Elite training
Physical workshops
Expert coaching
Mentoring system
Digital learning
Respected certifications.
We've signed the Gradcracker feedback pledge.
(This means that we will supply feedback if requested after an interview.)
1e127ede32d8f816eacfb0aed73cee11