About us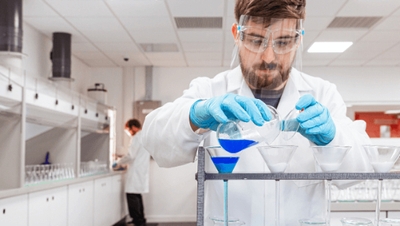 Alfred H Knight is an independent provider of inspection and testing services. Established in 1881, AHK operates in more than 40 countries with a well-earned reputation for providing reliable, professional services.
We provide specialist services for a wide range of commodities within base and minor metals, steel raw materials, ferroalloys, precious metals, platinum group metals, industrial minerals, solid fuels and fertilisers. Our clients include miners, smelters, refineries, traders, financial institutions and government bodies.
We maintain rigorous quality standards to ensure that our operations provide the highest level of services to our clients. We achieve this through compliance with industry standards and regulations for laboratory, inspection and quality management, including ISO: IEC 17025, 17020, 9001, 14001 and 45001.
Our people are our finest asset and as a truly global company, we value diversity, and respect people from all backgrounds.
What is on offer?
The Alfred H Knight Implementation Analyst Graduate Programme is the perfect start for a graduate looking to develop their skills and build a long term career with a Company at the forefront of the TIC (Testing, Inspection, Certification) industry, operating within the metals, minerals and solid fuel sectors.
Do you have a technical mindset and the ambition to start up an IT career linked to your science degree? Are you focused, well organised, logical and an astute problem solver who likes to think outside the box? Do you like working in a fast-paced, ever-changing environment and have a positive can-do attitude? If so, then a career in IT implementations could be for you.
Your programme
In your first twelve months as an Alfred H Knight Implementation Analyst Graduate you will complete the following learning pathway and develop the knowledge and skills that are required to contribute within a global implementations function. During this time you will be based out of our Head Office in Knowsley, Merseyside.
Your learning pathway
On the job training will cover some/all of the following:
Gathering and analysing requirements from stakeholders, adapting systems to ever-changing needs, end-user feedback and clients' needs.
The test and trial system and processes to ensure functional and usability requirements are met.
Planning and delivering end-user training - including coordination in the development of learning and self-help materials with in-department content creators.
Managing incoming system and process issues to enact and deploy solutions and temporary workarounds.
Managing the expectations of different stakeholders and the art of prioritisation.
On completion of your programme
You will be a fully trained Implementation Analyst who delivers group-wide strategic projects for AHK's business applications.
Do you have what it takes?
To be successful at Alfred H Knight, you will need to display the following:
Required Personal Qualities
Independence: the ability to take the initiative, lead on projects and be proactive in prioritising a dynamic and diverse workload.
Interpersonal: confidence in forming effective working relationships with a diverse range of people, including working inclusively and as part of a team.
Communication: effective oral and written communication of ideas with an excellent command of English.
Adaptability: the ability to multitask and respond effectively to change.
Analytical: the ability to draw accurate and informative conclusions from detailed research without losing sight of the bigger picture. Ability to understand complex analytical chemistry processes.
Ambition. Must have ambitions to have a career in management.
Willingness. A growth mindset, willing to learn, co-operative and enabling attitude towards training and personal development.
Required Qualifications
Minimum 2:1 degree classification in Chemistry, or other scientific discipline.
Previous work experience
Previous internship or initial professional work experience in a commercial environment is desirable but not essential.
Language Requirements
Fluent in English, other languages advantageous (e.g. Spanish)
What are the benefits?
We are offering an excellent opportunity with a salary and benefits package to match. This includes company pension contribution, life assurance policy and an employee assistance programme.
We've signed the Gradcracker feedback pledge.
(This means that we will supply feedback if requested after an interview.)
1e127ede32d8f816eacfb0aed73cee11