ABOUT US
Alfred H Knight is a totally independent, family owned business spanning five generations. A global network of strategically placed offices and laboratories enable global trade by providing independent inspection, analysis and consultancy services to the metals and minerals and solid fuels industries.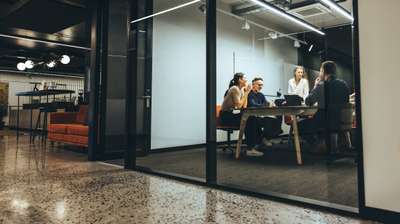 We have honed & carefully crafted our reputation. Delivering knowledge and professionalism in all aspects of weighing, sampling and analysis. We thrive by continuing to re-invest in our facilities, technology and people.
WHAT IS ON OFFER
The Alfred H Knight Data Analyst Graduate Programme is the perfect start for a graduate looking to develop their skills and build a long-term career with a Company at the forefront of the TIC (Testing, Inspection, Certification) industry, operating within the metals, minerals and solid fuel sectors.
Based at our Headquarters in Knowsley, Liverpool, the role will involve an eighteen month development programme. During which you will spend time working within our IT Technical Data Services team. Your role will be instrumental to AHK's long term digital strategy, delivering projects in over 35 countries.
This experience, coupled with your drive, will open up further opportunities in the Group. On successful completion of your programme, you will be a fully trained Data Analyst who delivers group-wide strategic projects for AHK's business applications.
DO YOU HAVE WHAT IT TAKES?
To be successful at Alfred H Knight you will need to display the following:
Required Personal Qualities
Independence: the ability to take initiative, lead projects and be proactive in prioritising a dynamic and diverse workload.
Interpersonal: confidence in forming effective working relationships with a diverse range of people, including working inclusively and as part of a team.
Communication: effective oral and written communication of ideas with an excellent command of English. You will be working with both internal and external stakeholders.
Adaptability: the ability to multitask and respond effectively to change.
Analytical: the ability to draw accurate and informative conclusions from detailed research without losing sight of the bigger picture.
Ambition: Must have ambitions to have a career in a Technical or Operational Environment.
Willingness: A growth mindset, willing to learn, co-operative and enabling attitude towards training and personal development.
REQUIRED KNOWLEDGE AND WORK EXPERIENCE
Required Qualifications
Degree in IT or Computer Science
Previous Work Experience
Previous internship or initial professional work experience is desirable but not essential
Language Requirements
Fluency in English is essential, other languages are advantageous
BENEFITS
We are offering an excellent opportunity with a salary and benefits package to match including pension, life assurance and an employee assistance programme.
We've signed the Gradcracker feedback pledge.
(This means that we will supply feedback if requested after an interview.)
1e127ede32d8f816eacfb0aed73cee11