About us
Alfred H Knight is an independent provider of inspection and testing services. Established in 1881, AHK operates in more than 40 countries with a well-earned reputation for providing reliable, professional services.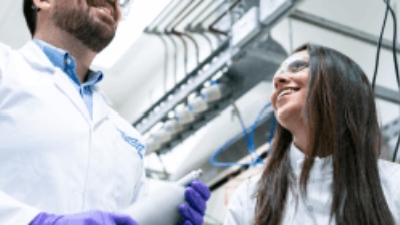 We provide specialist services for a wide range of commodities, including base and minor metals, steel raw materials, ferro alloys, precious metals, platinum group metals, industrial minerals, solid fuels and fertilisers. Our clients include miners, smelters, refineries, traders, financial institutions and government bodies.
We maintain rigorous quality standards to ensure that our operations provide the highest level of services to our clients. We achieve this through compliance with industry standards, our in-house Quality Control Department and regulations for laboratory, inspection and quality management, including ISO: IEC 17025, 17020 and 9001.
Our people are our finest asset and as a truly global company, we value diversity, and respect people from all backgrounds.
What is on offer?
Initially based in Bolivia, the Alfred H Knight Graduate Chemist Programme is the perfect start for a graduate looking to develop their skills and build a long-term career with a Company at the forefront of the TIC (Testing, Inspection, Certification) industry, operating within the metals, minerals and solid fuel sectors.
Alfred H Knight is looking for a professional in the chemical area to support the areas of sample analysis and administration.
Do you have what it takes?
To be successful at Alfred H Knight, you will need to display the following:
Desirable requirements - Not exclusive:
Basic or intermediate level of English
Management of Google platforms
Experience in the mining or chemical-mining sector
Experience in the use of analytical equipment and/or chemical procedures
Two years' experience in analytical companies
Experience in using LIMS systems
Requirements – Exclusive:
Title of chemical technician or engineer (inorganic chemist)
Intermediate handling of Windows operating system
Intermediate handling of Microsoft Office pack
Ability to analyze data
Management of basic statistics
Use of email
Proactivity
Willingness to learn
Willingness and availability to travel frequently, for extended periods
Tolerance to work under pressure and tight deadlines
Work as a team and interact with other departments of the company (national and international)
What are the benefits?
We are offering an excellent opportunity with a salary and benefits package to match.
When travel is required, the Company will ensure that any costs associated with transfers, flights, accommodation and visa/legal requirements will be covered. The Company is also partnered with a leading medical and travel security services company to support employee travel risk management.
Any further benefits in relation to the Graduate Programme will be explained upon commencement of the role.
We've signed the Gradcracker feedback pledge.
(This means that we will supply feedback if requested after an interview.)
1e127ede32d8f816eacfb0aed73cee11