Building services engineers work closely with the design team to ensure the projects we create together sustainably perform to the brief and budget. Increasingly we work with our other internal business lines such as Architecture, Drylining and Façades.
If you can bring passion and flair to our work, have a real interest in improving the built environment and want to now apply your engineering skills to the real world, then we want to hear from you.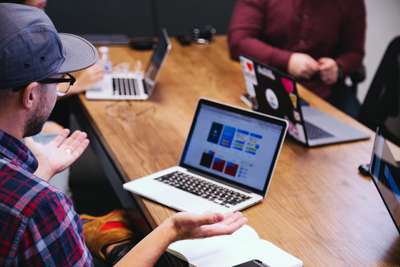 Our Building Services Disciplines Include:
Mechanical Engineering - The quality of a building's internal environment plays a significant role in determining its fitness for the purpose for which it was designed. The Mechanical Engineer, by the application of modern control technology allied to energy efficient heating, ventilation and air-conditioning systems, allows occupants to vary conditions within the building. This all starts with working with the architect to ensure the buildings' form is sufficiently thermally efficient to enable energy targets to be met or exceeded.
Electrical Engineering - We deliver expert thinking to drive efficient solutions for high and low voltage power supplies, utilities, standby generation, UPS, resilient systems, small power, fire alarms, security, lighting and power. We pay attention to critical systems and resilience levels.
Public/Environmental Health Engineering - Water is life. Energy and water efficient solutions are delivered for hot and cold water systems, solar thermal, sprinklers, drainage systems, water treatment, fire suppression and irrigation systems, as well as sophisticated water reclaim and recycling systems for optimum water conservation and Sustainable Drainage Solutions (SuDS)/Water Sensitive Urban Design (WSUD).
When a graduate starts with us we pair them with an experienced engineer who will guide and mentor them through their initial period working on live projects.
The following description lists a fairly typical approach to foundational training in your discipline; however, business needs, project task availability, and your training interests will also influence the scope and order of training. For your first year you will learn the following skills:
Variety of analyses for different buildings; commercial and new build large scale residential
Bluebeam, AutoCad and REVIT
Load calculation and modelling software
Learning to navigate through codes and/or guidelines
Complete our Safety Training
Quality Assurance with Filed view software
Office and labour management skills.
Job responsibilities:
System load calculations to enable central and secondary plant to be accurately sized
Ensuring plantrooms and distribution routes are adequately sized
Report writing for the appropriate RIBA stage
Compiling technical specifications appropriate for the system components selected
Determining the best technical solution and evidencing reasoning
Working on projects using REVIT & AutoCad
Giving structure to ideas – lots of 'taking a first pass' at spreadsheets, reports and analyses for discussion later rather than instruction.
Attending meetings and workshops, learning from listening, asking questions and discussion
Working with people from other disciplines to gain knowledge on new subjects
Assisting in developing our designs through the different stages
Inspecting and monitoring installations during the construction phase.
Taking on more responsibility in managing our projects from inception through to completion as the graduate role develops.
Requirements
An accredited Bachelor degree (min 2:2 or equivalent) in Mechanical, Electrical, Building Services, or Public Health Engineering with honours.
Maths and Sciences A-Levels (or equivalent) would be advantageous, at grade 'B' or above
Microstation, AutoCad and/or Revit would be advantageous
Relevant industry-related work experience would be advantageous.
Training
We will provide you with all the tools and support you need to achieve your professional development ambitions, including Chartership with the relevant international professional institution. We will push you to achieve the highest standards and expect our graduates to pass their professional review first time. You will be assigned a mentor to support and guide your development. There will be on-the-job technical development and classroom training where required, and the opportunity to work on live client projects, with significant multi-disciplinary exposure.
1e127ede32d8f816eacfb0aed73cee11