About us
Flannery Plant Hire was incorporated in 1972 by Patrick Flannery. It was originally located adjacent to the Oval cricket ground in London, hence the Oval in the title. Since then, the company has relocated to our current Head Office based within metres of Wembley Stadium and has opened depots in Cheshire and Hampshire, giving nationwide coverage.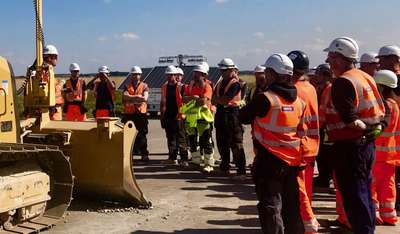 The family business is proud to have achieved 40 years of excellence in providing plant hire, ancillary equipment, site labour and haulage to the construction industry and its associated support services.
Through listening to our clients' specific requirements and keeping abreast with the latest legislation, the company has become known as one of the leading plant hire specialists even throughout rapidly changing economic climates.
Currently operating a fleet in excess of 2000 units, the company portfolio and diversity of equipment continues to grow.
Relentless investment ensures that our customers are consistently provided with the most modern, environmentally-friendly and cost-effective machines available in the current market.
Our renowned reliability comes from machines manufactured by respected names such as Caterpillar, Hitachi, Komatsu and JCB, to name just a few.
---
Our Vision
In a rapidly changing industry, Flannery Plant Hire continues to demonstrate its ability to invest in the latest technology and fleet. Being proactive in seeking the best solutions for our customers means that Flannery consistently deliver efficiencies and services first, ensuring excellence for all of our customers.
---
Our Values
The Flannery values describe and identify our company culture and offer a set of long-held principles which drive our decisions and the way we do business.
Safety: We continuously build on our safety culture, seek new ways to improve our practices and work with the industry to raise the bar.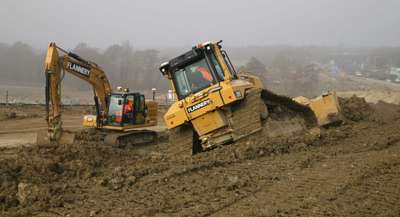 Sustainability & Innovation: We innovate by challenging the norms, which means our customers work more efficiently and responsibly.
Value: Our breadth and depth of solutions, operators and cutting-edge plant means our customers complete their job in the smartest way.
People: People are at the heart of our business and enable us to provide exceptional service which keeps our customers coming back.