About Us.
Simpson TWS is a structural and civil engineering consultancy with an established reputation for providing high quality engineering services. We deliver practical, commercial solutions for our clients and pride ourselves on a creative, collaborative approach with hands-on partner involvement from conception to completion.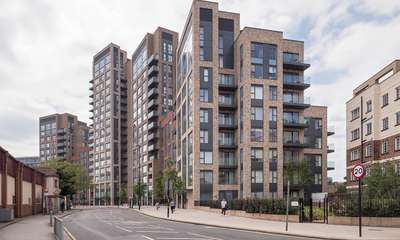 We were established in 1969 and have offices in London, Henley on Thames and Gloucester. In 2019 Simpson Associates merged with Taylor Whalley & Spyra, a London-based structural and civil engineering practice which has successfully enhanced our expertise and client base. TWS brings a wealth of specialist experience with a history going back 70 years.
Our structural engineering teams provide a comprehensive service covering structural design, analysis, forensic structural investigation and temporary works design for commercial, public sector and domestic clients. Our civil engineering expertise includes infrastructure, environment, hydrology and transport planning services, all of which combine to maximise the development potential of sites for our clients.
---
Our Clients
Simpson TWS provides a personal, professional service dedicated to delivering a positive experience and exceptional designs and outcomes for our clients. We are committed to the team approach to construction and enjoy long standing partnering arrangements with numerous national clients in all the main sectors. We are equally committed to individual clients who require engineering services for bespoke projects of all sizes.
Here are just a few: