For many years, I have been talking with business and government leaders about how we can work together to bridge the technical skills gap. In these conversations, we all agree about the importance of democratising knowledge and giving all individuals—regardless of their background, education, or social status—the opportunity to build technical skills. That's why today at re:Invent 2020, I announced that by 2025 Amazon Web Services (AWS) will help 29 million people globally grow their technical skills with free cloud computing skills training.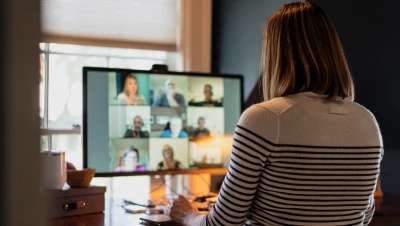 During today's re:Invent session, I had the honor of being joined by Professor Klaus Schwab, Founder and Executive Chairman of the World Economic Forum (WEF) to discuss the future workforce and how the COVID-19 pandemic has affected in-demand skills. Something Professor Schwab and I strongly agreed on was that bridging the skills gap will require intentional, sustained efforts by the private and public sectors. The WEF's work to bring workforce training needs to the top of the agenda, for business and political leaders around the world, has been exemplary and, following the COVID-19 pandemic, this work is more critical than ever.
As part of our efforts to continue supporting the future workforce, we are investing hundreds of millions of dollars to provide free cloud computing skills training to people from all walks of life and all levels of knowledge, in more than 200 countries and territories. We will provide training opportunities through existing AWS-designed programmes, as well as develop new courses to meet a wide variety of schedules and learning goals. The training ranges from self-paced online courses—designed to help individuals update their technical skills—to intensive upskilling programmes that can lead to new jobs in the technology industry.