The intention of the vacation scheme is to give you the opportunity to gain some work experience as an attorney and to see what it is like to work at our firm. The 2023 scheme begins on 3 July and lasts around one week.
The scheme will be hybrid this year. Monday to Wednesday will be conducted either remotely with participants dialling into discussion groups and presentations or at our London office. The choice will be yours. During the scheme you will work on real cases with attorneys and observe a trade mark or patent moot. You will meet people across the firm and see first-hand how we work. On the Friday you will be invited to attend a social event at the London office.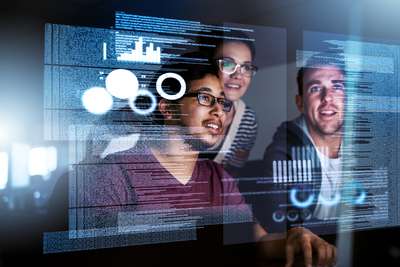 Entry requirements
To be considered for a place on our training programme you will need at least:
a 2:1 undergraduate degree (obtained or predicted). Those with a patent interest must have, or be studying for, a technical degree (science and/or engineering).
136 UCAS point (AAB) at A level.
For international students, we will expect the equivalent national qualifications.
We've signed the Gradcracker feedback pledge.
(This means that we will supply feedback if requested after an interview.)
1e127ede32d8f816eacfb0aed73cee11