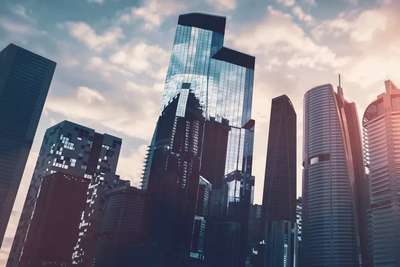 Smart buildings reimagine a personalised experience
Where and how we work has evolved, shifting away from what was normal to what is next - smart building management solutions can meet these changing needs.
For occupants, that means notification of space availability, contactless access, temperature readings and auto-adjusted comfort levels, while building operators benefit from energy optimisation, equipment maintenance alerts and remote management.
They put the personalised experience at the centre of their design.
Transform enterprise performance
Connected from edge to cloud, combine data to enable remote and autonomous operations that improve over time, easily extend to new systems and predict asset maintenance for enterprise-level digital technology transformation.
Generate actionable data
Enterprise Performance Management software uses smart building AI and machine learning capabilities to unify data, decision making and business goals, providing actionable information to autonomously control building systems.