How Solstice keeps a lot of things cool
Thanks to science, many of the latest technologies are better for the environment and more efficient than ever.
Cools cars when it's hot
Many automobile manufacturers use Solstice yf in vehicle air conditioners. It has a 99.9 percent lower Global Warming Potential (GWP) than the refrigerant it replaces.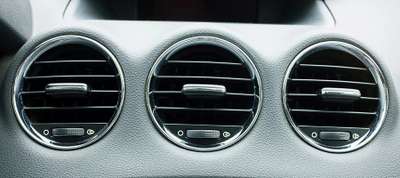 European environmental legislation required new cars to use low-GWP refrigerants and adheres to the requirement. It also offers the best combination of energy efficiency, safety and ease of customer conversion.
Cools food in supermarkets
Supermarket chains worldwide have opted to use Solstice N40 refrigerant to increase energy efficiency and minimise environment impact. It offers a GWP that is 60 percent less than the refrigerant it is designed to replace. It is the most widely accepted, lowest GWP, nonflammable replacement for R-404A in stores worldwide, with more than 20,000 supermarkets adopting the refrigerant.
Cools (and warms) homes
Solstice LBA can be used as an ingredient in closed-cell spray foam to insulate homes and buildings. It has minimal impact to the environment and the insulation keeps conditioned air inside, making homes and buildings more energy efficient.
Cooler for the environment in aerosol products
Solstice Propellant can be found in industrial aerosols such as tire inflators and pressure dusters and beauty products such as aerosol hair color and skin care. It is non-ozone-depleting, nonflammable and has an ultra-low-global-warming-potential.