Overview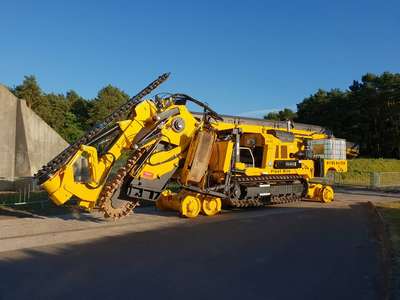 Rail-Ability Ltd, established in 1998, has become the industry leader in the design, development and manufacturer of bespoke road rail plant machinery. Our award-wining products are renowned for their inbuilt safety, reliability and performance by a world-wide customer base.
As a talented mechatronics engineer you will be at the heart of developing and integrating our cutting-edge control systems into the next-generation of products.
Your business as usual will be doing one or all of these:
Work with our hugely passionate mechatronics, development and designs teams, reporting to our chief engineer while being mentored on a tailored career progression programme.
Develop control systems hardware and software from concept through simulation and final sign off, including application code for PLC and HMI devices.
Continually challenge yourself to solve application and integration issues as we continually advance our product portfolio and specifications.
Identify electrical, control and instrumentation design requirements, performing in the field testing and collecting and analysing real world data. Commission and calibrate control and instrumentation systems.
Adhere to company and product compliance requirements, including functional safety, translating these into system specification and bench marking system performance against specification.
The Ideal Candidate
Mechatronic or electronic control systems studied as part of a relevant engineering degree.
Specialised in mechatronics and electronic control systems in final years of study.
Experience with software packages such as CODESYS, MATLAB/Simulink, Solidworks
Understanding of PLC and/or higher-level programming languages
Familiar with Controller Area Network (CAN)
Understanding of mechanical engineering principles
Appreciation for functional safety of mobile machines
Benefits
Rail-Ability offers a highly competitive benefits package; flexible working hours; homeworking option; free on-site parking; mentoring and training programmes; staff discount at partnered restaurants.
Hours of work are 42.5 hours per week, Monday to Friday.
You have a chance to make a real contribution in a very successful and ambitious business.
We've signed the Gradcracker feedback pledge.
(This means that we will supply feedback if requested after an interview.)
1e127ede32d8f816eacfb0aed73cee11