Overview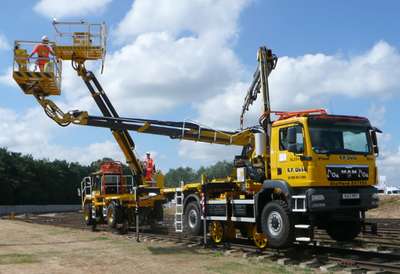 Part of the A P Webb Plant Group that Rail-Ability Limited is also part of; A.P. Webb Plant Hire has been a supplier of specialist rail & construction equipment since 1971. Approved by Network Rail, we own one of the largest fleets of rail plant and attachments in the UK. We are seeking a graduate or someone of graduate calibre to embark on a training programme which will turn them into a highly skilled and well rewarded plant technician-operator.
The primary purpose of this role is to operate and maintain sophisticated and high value plant machinery used within rail infrastructure projects.
Your business as usual will be doing one or all of these:
Achieving hands-on, operating and maintenance experience on sophisticated plant at various sites throughout the UK.
Carrying out pre-start checks to identify any mechanical and safety issues to fix or escalate the issue and then complete relevant quality assurance documentation.
Checking attachments prior to mounting or changing as required, ensuring the integrity of all certificates.
Reporting any accidents and incidents as soon as possible in compliance with the company's accident reporting procedure.
Testing plant to ensure it operates and works properly and safely.
Working alone without direct supervision.
Spending time away from home, working at weekends and at night.
Climbing in and out of cabs and working at height.
Working in the open air at any time of the year, in all weather conditions.
The Ideal Candidate
Degree in Mechanical Engineering or a related discipline or equivalent experience.
Exposure to off highway, agricultural, mining or materials processing machinery – essential.
Knowledge of hydraulics, diesel engines, electrics including 12V and 24V electrical systems.
Exposure to automotive diagnostics and engine management systems.
Good communication skills.
Adaptable and able to cope with a change of plans.
Always acts in a safe, professional and polite manner, seeking assistance as and when required.
Follows detailed instructions, and completes documentation on time and accurately.
Good teamwork skills and the ability to work alone.
Methodical approach to solving problems.
High ethical standards of honesty and integrity.
Willingness to keep up to date with changing technology.
We have immediate start and summer 2024 start opportunities for this role.
Benefits
AP Webb Plant Hire offers a highly competitive benefits package and a chance to make a real contribution in a successful ambitious business.
We've signed the Gradcracker feedback pledge.
(This means that we will supply feedback if requested after an interview.)
1e127ede32d8f816eacfb0aed73cee11