Job description
Rail-Ability Limited is a privately owned engineering business specialising in the modification & manufacture of bespoke plant, machinery & equipment predominantly for the rail industry.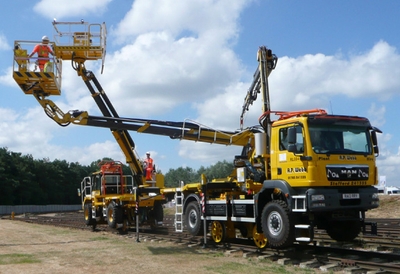 As a forward-thinking business with terrific opportunities identified, we are looking for highly motivated graduate Mechanical Design Engineers and above who can support Rail-Ability to go to the next level. You will be at the forefront of cutting-edge projects.
Your business as usual will be doing one or all of these:
Development of engineering solutions for rail plant machinery ensuring customer requirements are met
Interpretation of international standards to guide design decisions
Creation of technical drawings and models to enable manufacturing of components
Collaboration with other departments/disciplines to achieve complete system design
Creation of verification documents to support designs
Gather feedback from manufacturing teams to aid in the continuous improvement of products
Requirements
A degree in Mechanical Engineering or similar
Competent in the use of CAD software
Strong mathematical ability with a focus on mechanical hand calculations
1 years' experience working in a relevant engineering sector
Ideal Candidate
Competent in the use of Solidworks CAD software
An understanding of welding processes and welding technical drawings
An understanding of EN 280, EN 474 & RIS 1530 PLT
Able to interpret hydraulic and electrical schematics
The normal hours of work are 8am to 5pm Monday to Friday with a half hour break. The option of flexitime is available.
What's on offer
Holiday entitlement starts at 28 days. You will then be able to achieve up to 10 additional days of paid time off each year. These 10 additional days will be achieved either through a flexitime policy where overtime can be banked to be taken as paid time off later or through the accrual of additional holiday of one day for each full year of service up to a maximum of 5 days holiday after 5 years' service.
Rail-Ability offers a competitive benefits package and a chance to make a real contribution in a very successful and ambitious business.
We've signed the Gradcracker feedback pledge.
(This means that we will supply feedback if requested after an interview.)
1e127ede32d8f816eacfb0aed73cee11