High-Quality Learning, Real Impact
Ark Teacher Training is a high-quality professional learning programme delivered by Ark, for Trainee Teachers and Early Career Teachers.
Rated 'Outstanding' by Ofsted, our training programme offers the perfect blend of theory and practice to ensure trainees from all walks of life have the tools and support they need to become incredible teachers.
As you develop from a trainee to a fully qualified teacher and beyond, you're positioned to have the biggest impact with Ark Teacher Training: many of our schools are in areas facing social and economic challenges or historic academic underachievement, so with the support of Ark's vast and vibrant network, you can be sure you're making a difference from day one.
You'll find our schools across four key locations in England:
Birmingham
London
Hastings
Portsmouth
There may be opportunities outside of our core network and locations, such as in partner schools and wider areas like Southampton.
Transforming the Lives of Children Through Education
Ark is a charity that exists to transform the lives of children through education, regardless of their background. While each of our schools has its own distinctive character that reflects the local community, they all draw upon the same principles in support of this shared mission.
With 38 Ark schools in the network and more being added every year, trainees benefit from this growing community from their very first day as they work alongside like-minded people focused on driving change for the better.
---
Ark Teacher Training, a programme formed in 2015 by Ark to bring recent graduates into the profession, has been hailed 'Outstanding' in all areas by Ofsted.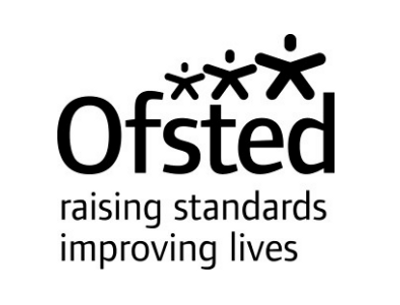 Ark Teacher Training was inspected under Ofsted's new inspection framework, which has seen many 'outstanding' providers marked down. To date, there are only four providers in the country who have retained this rating.
So, what does this mean for you?
You will have experienced, dedicated leaders, tutors and mentors to ensure you receive 'high levels of support from the moment you start training'.
We prioritise your wellbeing throughout your teaching training journey and ''There was never a time when anything was too much or too silly, or a personal problem not important.'
Join an 'exceptionally well-planned and delivered programme'. You will rapidly gain the skills and confidence to create a positive climate for learning in your classroom.
You will 'acquire a repertoire of strategies for working with pupils with special educational needs and/or disabilities (SEND) and with those who speak English as an additional language'.
You will be surrounded by supportive staff who want you to flourish in your role
Ark Teacher Training Webinar